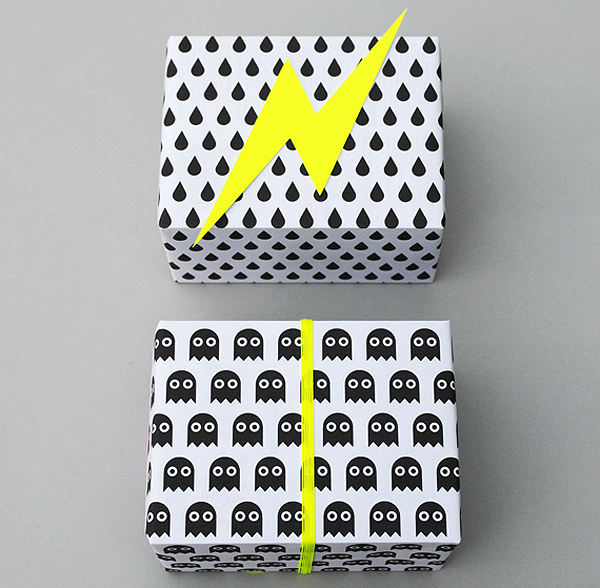 The longer I blog about gift-giving, the more I find myself immersed in the wonderful world of printable gift wrap. It's taught me something too—it takes quite the creative person to make something so superbly simple.
I should add, I expect no less for the crafty Kate at Mini-eco. She's a favorite here. Nevertheless these freebie Halloween wraps are just right to jumpstart your imagination. They're your backdrop for Halloween gifts gone wild. And the Pac-Man ghost, really who can resist that?
Visit Mini-eco to download the printable versions of these Halloween wraps.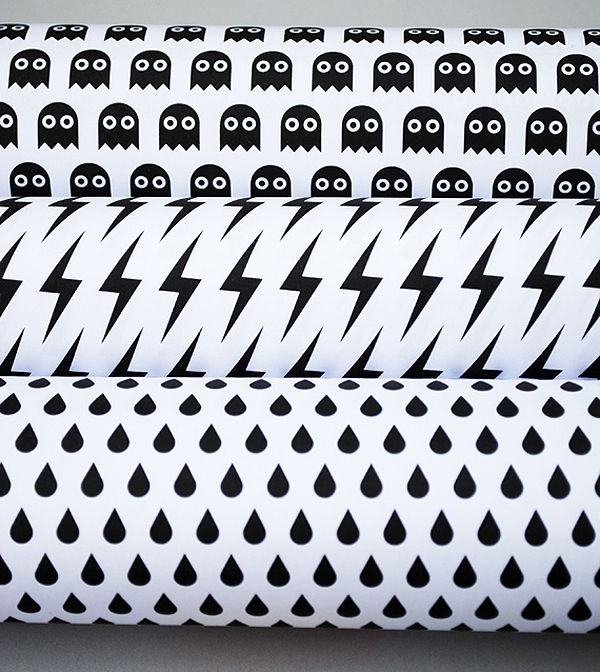 Comments Off