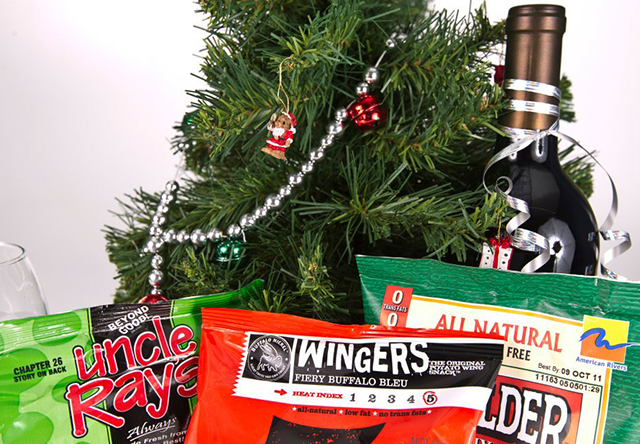 I wanted to bring a little extra attention to today's Gift of the Day as the Christmas gift-giving window comes to a close. You know we love a good gift subscription when it comes to last-minute gifts. You buy now, it keeps on giving later.
Some favorites that come to mind: Cheese, Pig, Flowers, or a fancy Tasting Box from Foodzie. Our favorite this year has got to be Anchor's Chip of the Month Club. I mean, have you ever met a person that didn't like potato chips?
Anchor's supports indie chippers from across the country—many you've probably never heard of before—bringing hard-to-find gourmet potato chips right to the door of your recipient. It's months of crunchy deliciousness and a last-minute gift giving job well done!