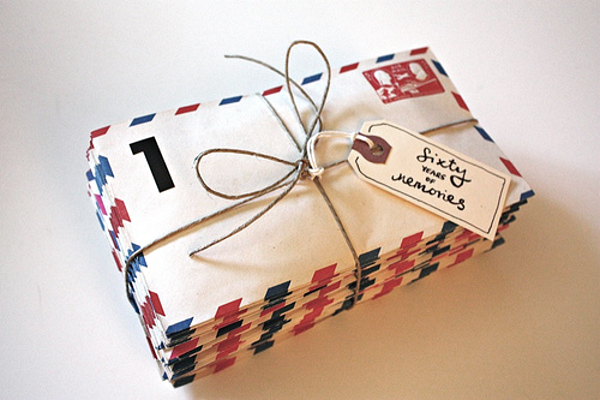 Every now and then, you come across a gift idea so brilliant–and so brilliantly heartfelt–that it restores your faith in humanity. You may call that hyperbole, but I'm being totally serious. My heart swelled and I got all teary eyed after reading about this gift idea from Holly Burns. As a way to celebrate her dad's 60th birthday, she gathered letters and nostalgic tales from all the people nearest and dearest to him. The result is a collection of 60 years of memories, a story of a life, woven together by events big and small. It's a gift that will be cherished not only now, but for generations! I mean, how can you beat that?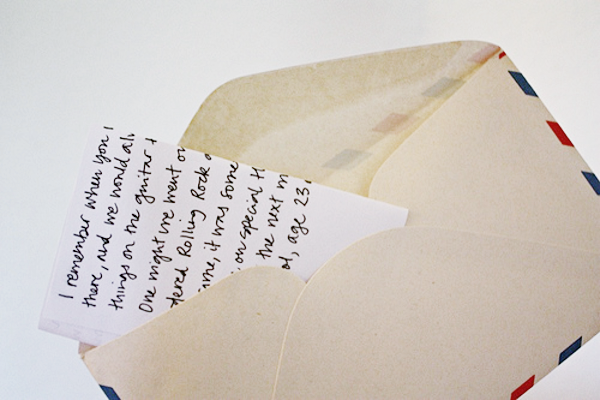 While this idea originated as a birthday gift, I love the thought of adapting it for other significant events: wedding anniversaries, retirement, even Mother's/Father's Day! Do you have any other ideas on how to expound on or adapt this idea? Who would you give the gift of memories to? Share your thoughts in the comments!
Also, please, please, please go read Holly's post–it's beautifully written, full of photos, and is guaranteed to give you warm fuzzies.