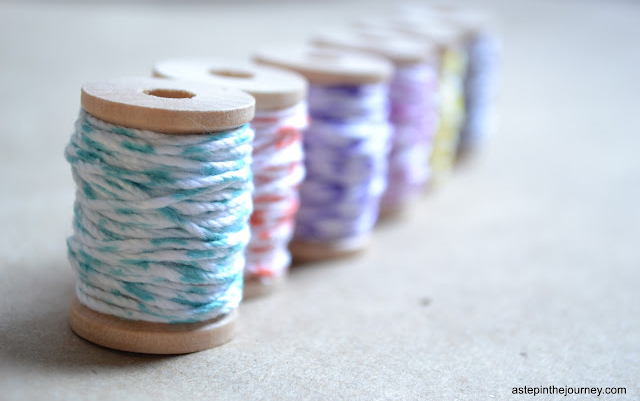 I love the simple look of baker's twine on a wrapped gift. Don't you? But when you want a spool in every color (which of course we do—rainbows are the BEST) it can start to eat away at your twine budget.
So I was quite excited when I came across Laura Beth's clever DIY Baker's Twine. It's not what you might think. You won't be spending hours trying to twist and twirl little strings. Nope, LB uses Sharpies and white thread to create a similar look to baker's twine and the result is really impressive.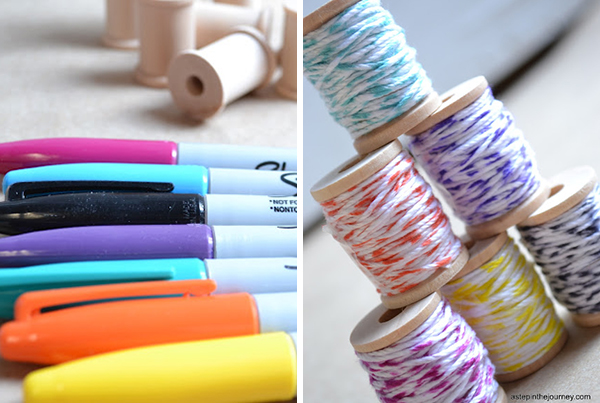 Sharpies! It's so dead simple, we all should have thought of it. But we didn't. Laura Beth did. And you can follow along with her handy tips to make your own over on A Step in the Journey.
(h/t Say Yes to Hoboken)