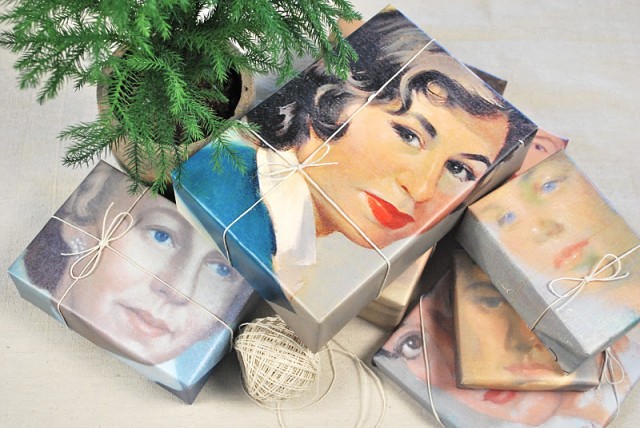 As if it were possible to pick! Well okay, we'll try.
All this week over at the Crafts Department on Martha Stewart, some of our most favorite crafty bloggers have been sharing creative and inexpensive wrapping ideas as part of a Gift Wrap Challenge.
The ideas are bursting with inspiration, and now the trick, to choose the most inspiring! Will it be color copies turned gift wrap? Sleek and stylish stitching? Homemade bows with confetti inside? Or whimsical glittered gift tags?
Pictured are each of the submissions with links to their tutorials so you can give them a go. Wrapper friends, these bloggers are true stars and their sites are wonderful corners of the internet. So go get lost, but don't forget to vote!