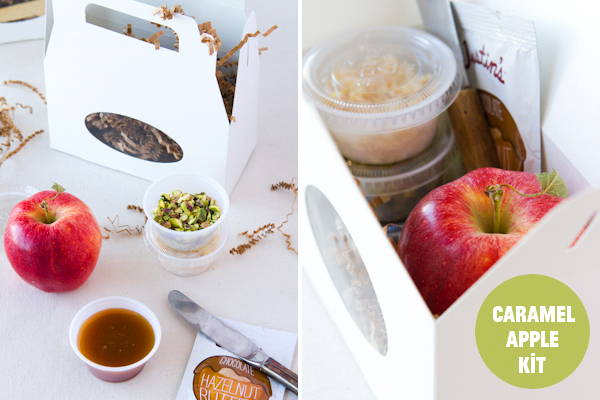 This fun DIY gift makes use of one of the best food combos of all time: caramel sauce and apples. It's where ooey gooey meets crisp and delicious… and they make sweet, sweet food babies that are the perfect accompaniment to fall and winter. SO, why not give the gift of caramel apple goodness to friends, neighbors, co-workers, or anyone who appreciates thoughtfully put together gifts? Sounds like a pretty great idea to me!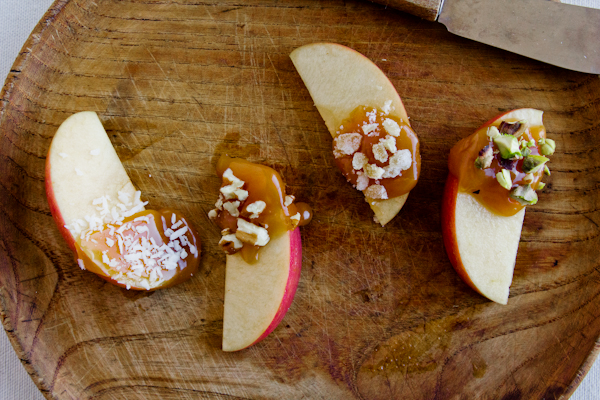 Kimberley Hasselbrink shares this awesome how-to over on Oh Happy Day and suggests pairing your kits with cute vintage butter knives for slicing up apples and spreading on the good stuff.  With an assortment of toppings like chopped pistachios, bacon bits, coconut flakes, or even sea salt, you can make this kit as gourmet as you'd like!  Is your mouth watering yet??  Head on over to Oh Happy Day for tips on how to put together your own perfectly delicious caramel apple kits!
psst… It's Caramel Apple Day—what a great way to celebrate!