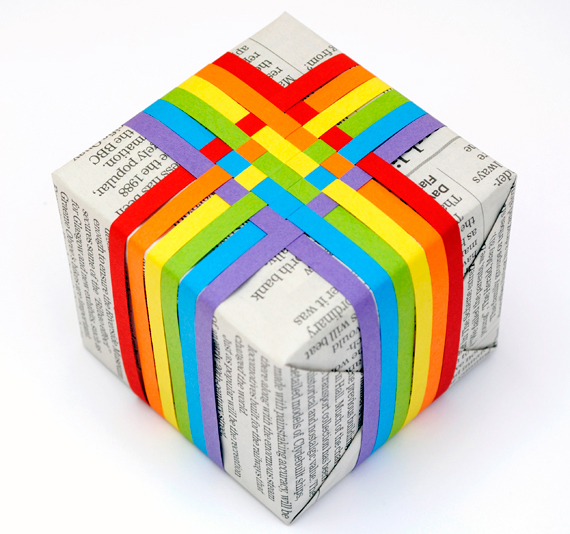 We love a good burst of color, especially in the form of delectable gift wrapping. If you can make that gift wrap yourself all the better! So when I spied this tutorial for a fun and funky paper gift topper, I was over the moon (or should that be 'rainbow'?).
Aside from looking super awesome, this woven gift topper is surprisingly simple to make. Kate from Mini Eco (the same brilliant lady that brought us that colored pencil jewelry–yum!) shares this simple tutorial for creating your own show-stopping topping.
All you need is colored paper and sticky tape. The colors, of course, are up to you! What do you envision? Shades of a favorite color? Silver and gold? The possibilities!