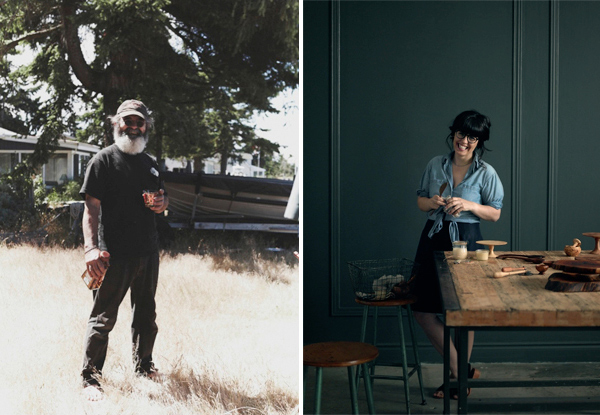 The story of Herriott Grace is all the sweeter with Father's Day coming soon. It's one I've wanted to share, but something would happen every time their stock was replenished—they'd sell out so darn fast! Which does you no good gift-givers. So I've waited.
This month though, this month is different.
Herriot Grace lets admirers know when their beautiful goods are back in stock by way of a monthly newsletter. For June they've given us a heads up. Mark your calendars for Wednesday, June 13, at 6pm EDT.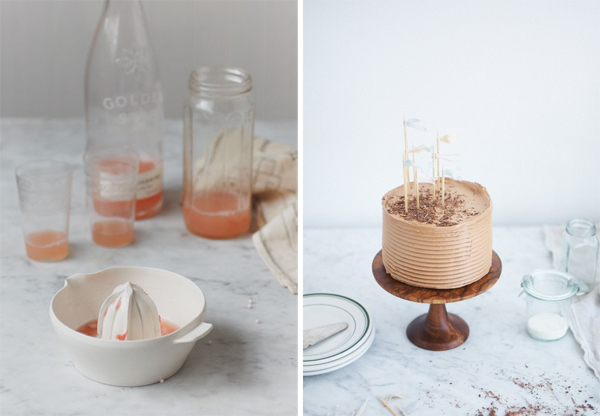 Their story is a heartwarming tale of Lance and Nikole Herriott—his craftsmanship, her appreciation of his talent, and their combined efforts to create a gorgeous collection of handmade housewares.
Lance and Nikole Herriott live 3400 kilometers apart: his workshop is in Victoria, British Columbia, and her studio is in Toronto, Ontario. When she first made her home more than halfway across the country, they started to send packages back and forth.

In some of those packages, Lance began to include his own hand carved spoons. He had been collecting wood since the early seventies, and used his best pieces for these gifts. Nikole loved them; their balance and shape, the pieces were made with unmistakable care. She knew they were something special.
Just yesterday Nikole shared the trailer to a film about the pair, set to debut June 14th. It's lovely.
Herriott Grace includes a line of hand carved and hand turned wooden objects made entirely from salvaged wood. They've also introduced a porcelain line cast in small runs, with the same tactile beauty for which their brand is known.
In addition Lance and Nikole also make kitchen linens, cake flags, birthday candles, beeswax salve and cookie cutters.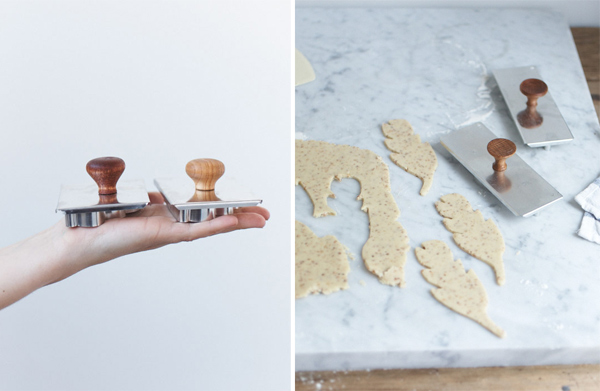 I'm smitten with their cookie cutters—a cloud and a feather. Wonderful.
Do keep an eye out for the full length film on their blog, sign up for the Herriott Grace mailing list to get future updates, and don't forget—June 13th!