If you haven't started yet, it's time to get wrapping!
Of all the paper in all the land Mr. Boddington's has my heart this Christmas. Extra points for the chevron pattern? Well of course! What can I say, I love a happy zig-zag.
Their wrapping paper is sold by the sheet in mix and match sets of 5 or 10. That's right you pick the ones you like most! My five pack would look something like this: 3 Red Chevrons, 1 Rudolph at The Disco, and 1 Big Johns Christmas Trees.
If Hanukkah is your holiday of choice this December, Mr. Boddington's also makes an adorable hand-drawn paper for you too featuring matzos, Menorahs, and more!
And let's not forget, a proper present needs a proper tag. More chevrons!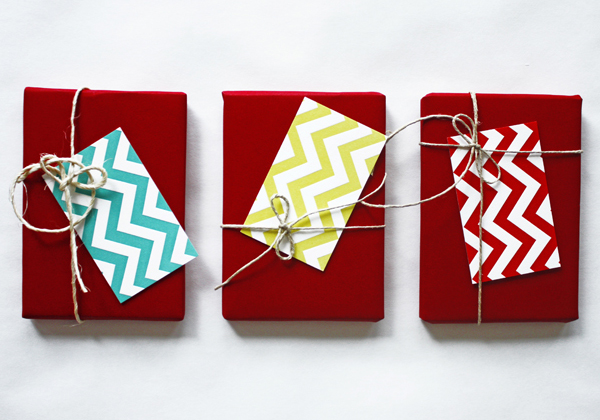 Orders should be placed with Mr. Boddingtons by Dec. 20 to get them in time. Happy wrapping!