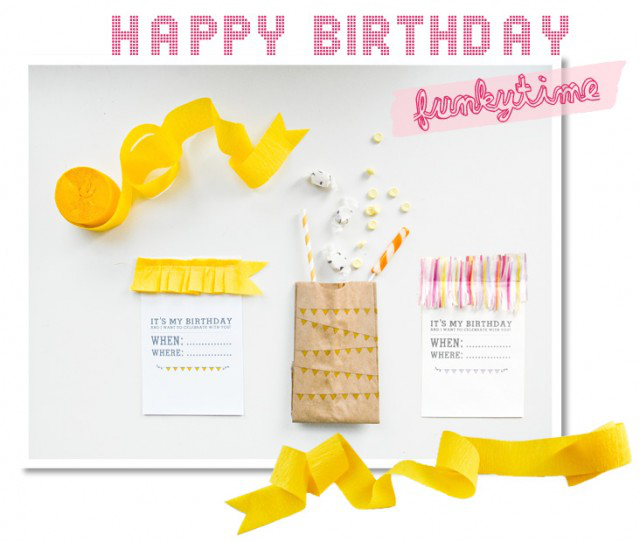 I know we're all gearing up for fall and winter holidays, but last time I checked, birthdays are always in season! (Right Libras?)
To help your celebration go off without a hitch, Funkytime blogger Sibylle Roessler is offering up super festive invitation and goodie bag printables. She also shares some pretty great DIY ideas for sprucing them up with pompoms, rickrack, and fringe—yum! And wouldn't you know it, her techniques are equally snazzy for homemade treats and wrapped packages too.
Happy downloading and, of course, happy birthday-ing!