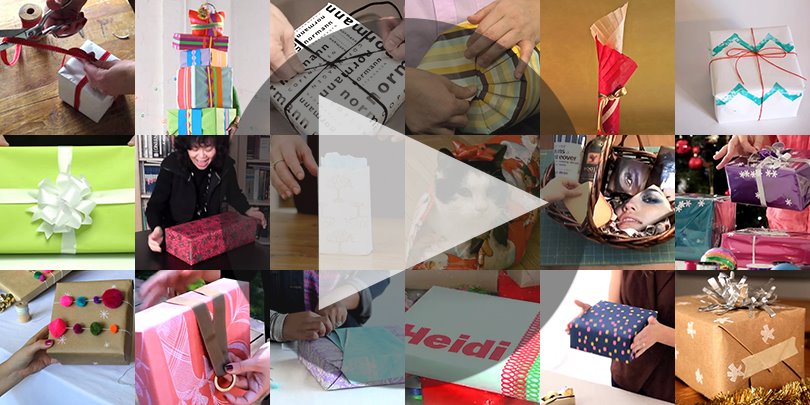 Time to wrap! Whether you're looking for inspiration or how-to help, we've gathered up the best videos to help embellish or upgrade your gift-wrapping skills.
The first few cover the basics of wrapping a box. You'll also learn creative ways to reuse materials already around your house and crafty DIYs with pom poms and potatoes.
For veteran wrappers, learn clever fixes for when your paper is too short, how to wrap a cookie tin and make it look beautiful, a dramatic way to wrap a wine bottle, and how to make glossy confetti-filled gift wrap.
These first two are simply to get you in the mood. They made me smile. I hope they do the same for you!
Comments Off