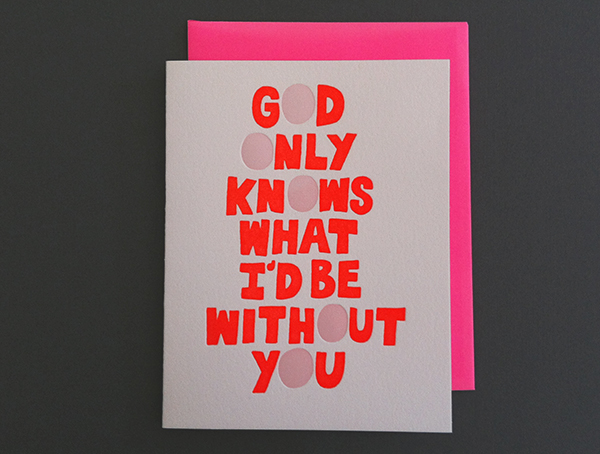 It made my day to stumble across Ashkahn's cards at Aldea recently. It was the neon that got my attention (such a sucker for it) and the Beach Boys lyric that made me take the card up top home with me.
The eccentric artist from Silverlake, CA creates a collection of cards and gifts that are as suggestive and sassy as Ashkahn is in this photo. They're hilarious.
The photos in his shop hardly do justice to the cards with the neon punch, but rest assured they lovey, fun, and practically glow in the dark! I've rounded up a some favorites here for you.
The top image is my own, with the hope of giving you a better idea of the letterpressed fluoro ink. Rather then stamped and sealed, this one's going in a frame for the Mister. Perhaps I need a couple more for a proper arrangement.
What about you? Do you ever display greeting cards as works of art?
Read More
Comments Off