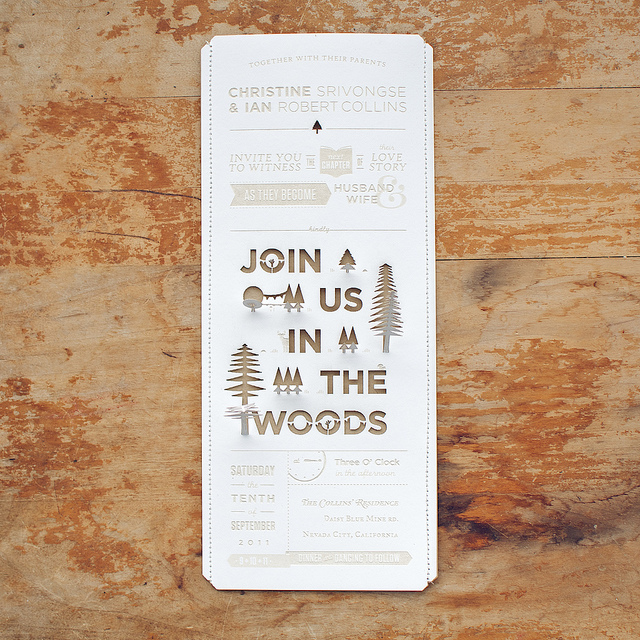 Sayonara boring save the dates and wedding invites, your cheesy designs and one-size-fits-all approach have got to go! Announcements like this should be special, and I'd gladly take personality and craftsmanship over price and convenience any day.
I think that's just what Christine and Ian had in mind when they designed and fabricated these gorgeous invitation bundles, complete with 3D trees, a custom Field Guide and hand-stamped names. The couple clearly poured lots of detailed, DIY magic into this project, and it totally shows.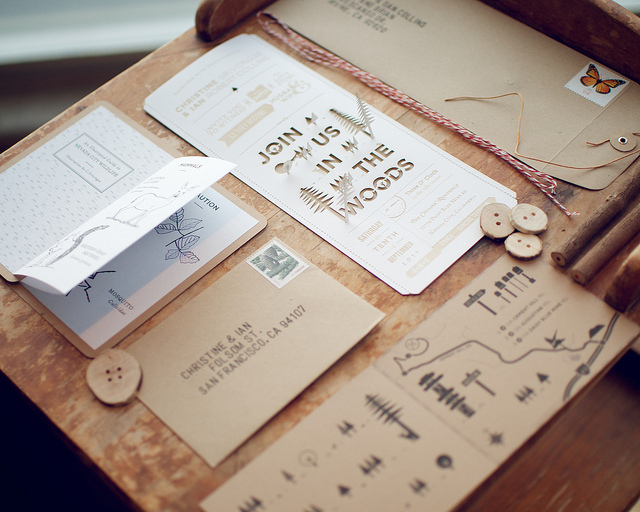 Bonus? The invites cost less than $200, and the pair bonded over laser cutters and creating something unique for family and friends. A worthwhile labor of love, if I do say so myself.
All Images: Ian Collins