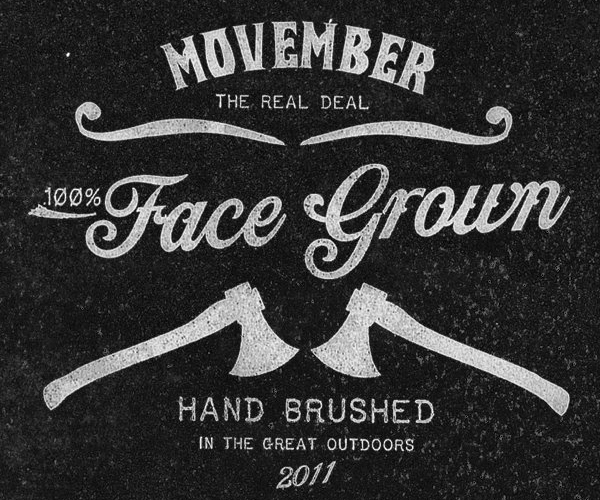 Movember (or the month formerly known as November) is an annual moustache growing event that raises money and awareness for men's health issues, particularly prostate and other cancers affecting men. From Russia to Dubai, Hong Kong to Antarctica, Rio de Janeiro to Mumbai, Movember has grown into an enormous global movement since its humble Australian beginnings in 2003. Over 1 million people have gotten involved, helping to raise over $175 million so far.
The rules for participating are quite simple: with a clean-shaven face, men register at Movember.com on the 1st day of November Movember. For the next 30 days, these men (known as Mo Bros) grow, groom, trim and wax their way into fine moustachery. Supported by the women in their lives (the Mo Sistas), Mo Bros effectively become walking, talking billboards for the entire month, raising funds by soliciting sponsors for their Mo-growing efforts. At the end of the month, Mo Bros and Mo Sistas celebrate the culmination of their efforts with a Movember party.
There are plenty of events you can attend at the end of Movember, from local ones in your home (yes, YOUR home) or town, to Gala Partes all over the world. But who wants to wait until the end of the month? Certainly not me! Here are a number of ways to help you celebrate Movember all month long.