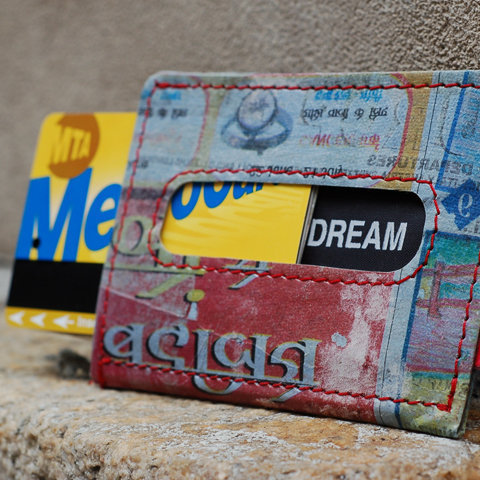 Holstee's Recycled Wallet is full of win. A smart minimalist design that holds all the essentials—it's made from recycled plastic bags and newspapers that get litter of the streets of Delhi, and production provides fair wage employment and subsidizes healthcare and education for each employee's family.
We first fell in love with Holstee because of their Manifesto and continue to be impressed by their mission-driven creations and curated shop.
Our friends at Holstee sent us one of their wallets so we could get our hands on it and the design is truly clever. Two slots for cards, a middle pocket holds cash or more cards, and a nifty sliding window makes your ID or Metro card easily accessible with the push of your thumb.
We're giving the wallet below away on our Facebook page—go there for more details. (Update: Congrats to Quinn!)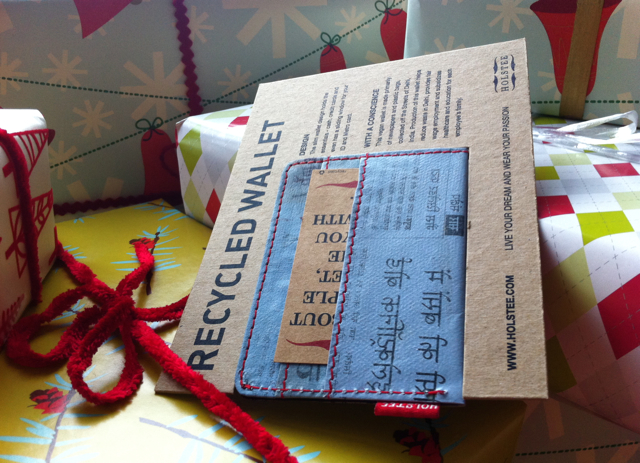 Read more about it • $25 at Holstee