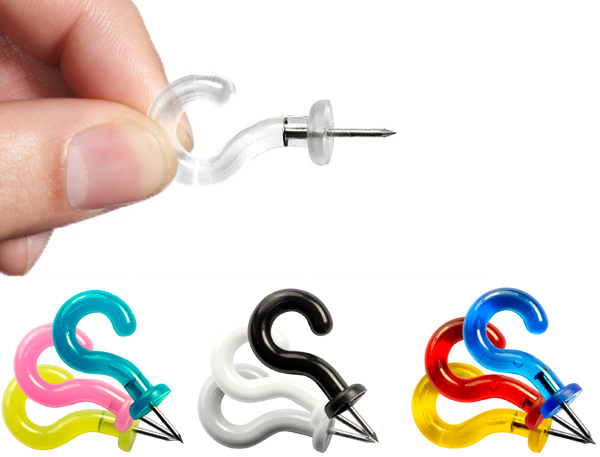 Office supply geeks, organization freaks, crafty kids, and handy types, heads up! These little gizmos are headed straight to your wish list and, if you're nice this year, into your stocking.
Yes friends, someone much more clever than I has combined the ordinary into the obvious—a push pin, with a hook on it. Say it with me now, "Why (oh why) didn't I think of that?" And say hello to Pinhooks.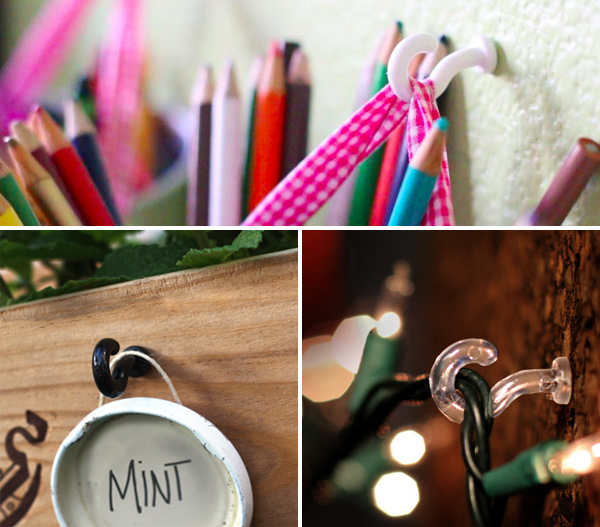 It just makes sense and the list of uses goes on and on—from jewelry to party decorations to plant vines.
If you're into quick fixes then pat yourself on the back. Your next project just got a little closer to done.
(h/t papernstitch)
Comments Off