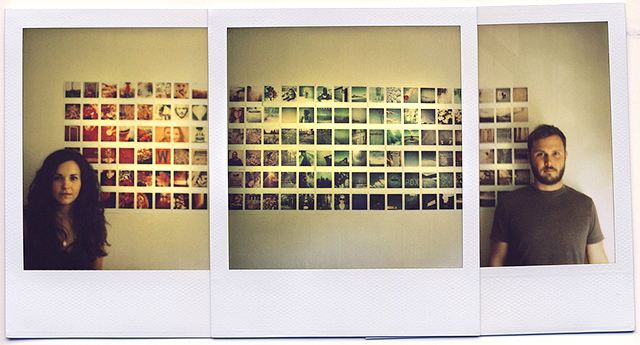 I've always been a fan of the imperfect and unique images produced by Polaroid cameras. There's something to committing a single, evanescent moment to that little 3×3 frame, knowing that the image you've captured is the only one of its kind, that it can't be changed or reproduced.
The magic of instant film is in its simplicity. All you have to do is pick a subject, frame it, and—SNAP—instant art! The fact that anyone can use a Polaroid camera means that they make amazing gifts too. I recently came across a wonderful Polaroid wall made by Dave and Whitney, an adorable couple with a shared passion for photography. I was struck by how sweet a gesture it would be to make a Polaroid wall with someone special. Here's how to do it: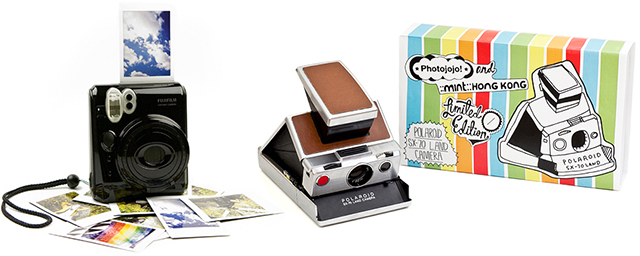 First, choose your tools. In other words, pick out a camera and some film. For a good place to start, I recommend either the Fuji Instax Mini 50s or the Limited Edition Polaroid SX-70. Then, gift them! Pause a beat or two before you surprise them with step two.
Plan an awesome day together to create your Polaroid collection! Set aside a Saturday, put on some spiffy duds, and head out with camera in hand. You could do a rambling photo walk or choose just a few specific locations that are meaningful to both of you and shoot away.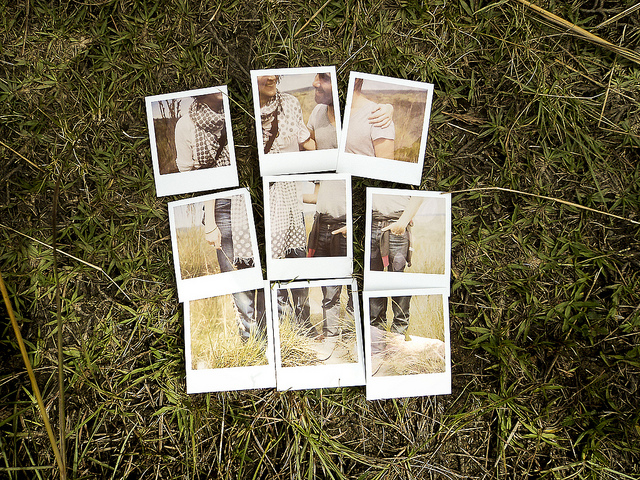 This part should be pretty self-explanatory, but I do have some advice:
If you're not normally the camera-toting type, don't be self-conscious about it. You may get a glance or two for taking or posing for pictures, but so what?
Remember to be open to inspiration, but don't force things. This day should be fun, so don't stress over exactly what you're going to be taking pictures of or when.
Bring extra film to ensure that you can take as many Polaroids as you want—I'd suggest taking around 80 to 100 pictures for a really respectable photo wall, though you may want to make your own estimates before you head out.
Oh and, just remember that you don't actually have to shake your Polaroid while waiting for it to develop. In fact, it may be a bad idea.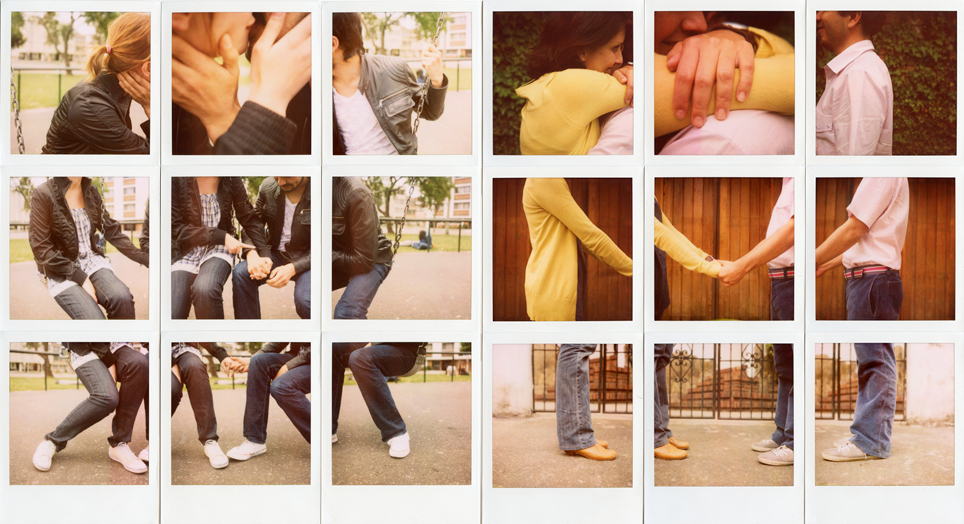 The last step, assemble your Polaroid wall. Start by laying out all your pictures on a flat surface, then rearrange them into roughly the shape and order that you want. I like about 15 to 20 closely-packed Polaroids per row, but you should choose the layout that works best for your space.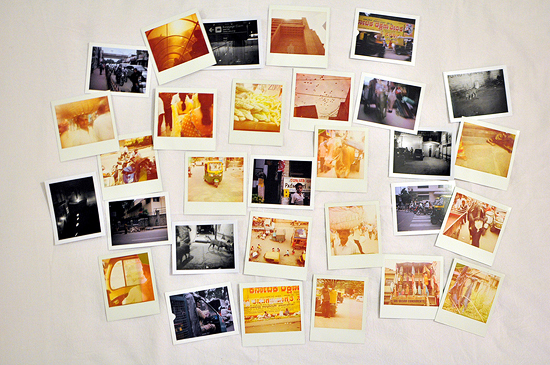 On your wall, determine where the top left-most Polaroid will go. Mark that spot with a pencil, then use a tape measure and a level to create a straight line extending far out to the right.
Next, simply stick loops of blue tape to the back of each Polaroid and affix them to the wall in order. Use the guideline to keep the top row straight.
For a more finished look, you might consider using Photo Rope or the Instax Mini Print Windows from Photojojo, wood shelves, or even steel strips and magnets, but the simplicity of the blue tape method really appeals to me—check out Dave and Whitney's video of the process below:
Once all your photos are up, take a few steps back to enjoy your handiwork. All those charming little memories lined up in neat rows—you have to admit, this has so much more character than any ordinary photo album.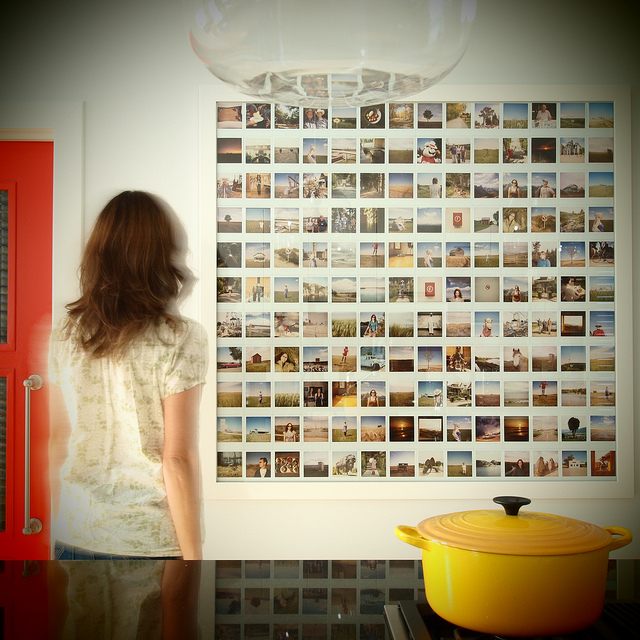 While this would be a great gift for an anniversary or something similarly romantic, it would also be fun to do for a friend or family member. You could even take the photos on your own beforehand, creating a collection that:
There really are no rules with this project, just have a great time doing it!
Let us know if you try this out! We'd love to see some finished projects.