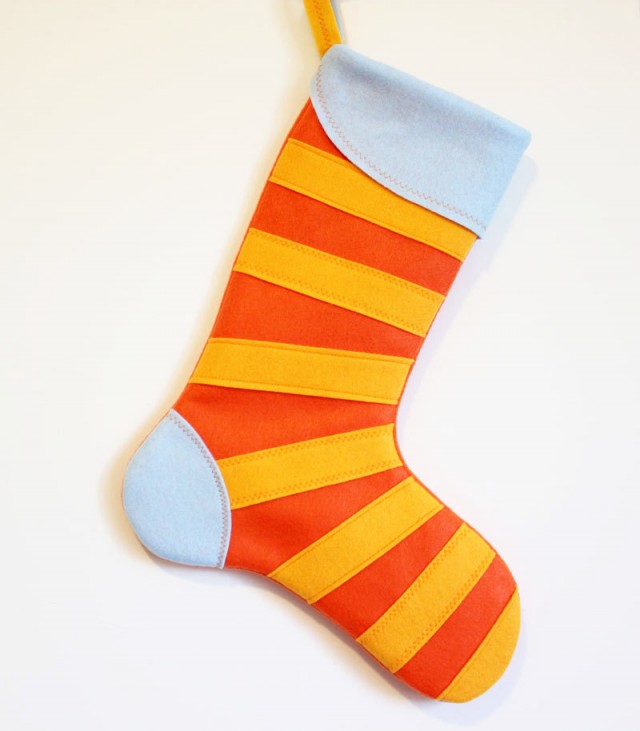 Is your home all jazzed up for the holidays? Still looking for a little something to make the house merry and bright?
Rebekah's colorful felt stockings have jolly written all over them in colors that break from tradition with cheerful pops of orange and yellow. (See more fun colors in her shop.) There's still time to get them hanging on your mantel!
And of course we've got you covered with wonderful gift ideas to fill them up with—our 100+ Amazing Stocking Stuffers!