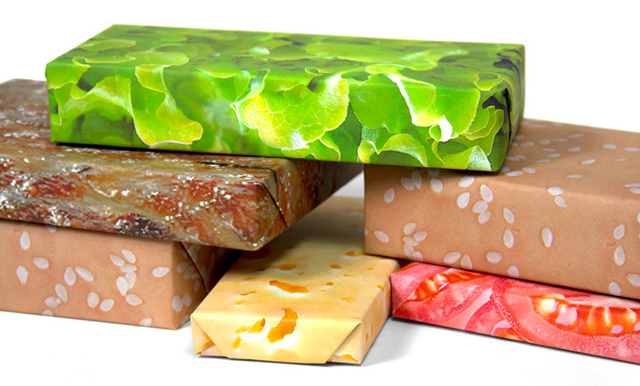 Remember this cheeseburger gift wrap? We first wrote about it back when it was the glimmer in the eye of a hopeful Kickstarter project. Well you should know it's now a real thing.
Two buns, a patty, lettuce, tomato, and of course cheese, are sold in a set of 6 high resolution sheets by Gift Couture.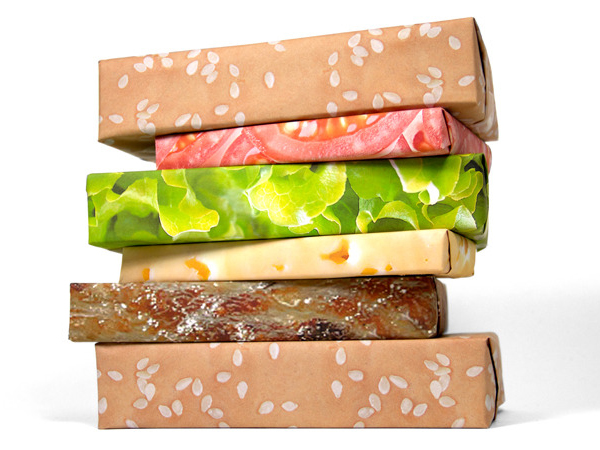 Get yours in plenty of time for those game day birthday parties coming up or that cheeseburger themed Christmas tree you've always wanted.