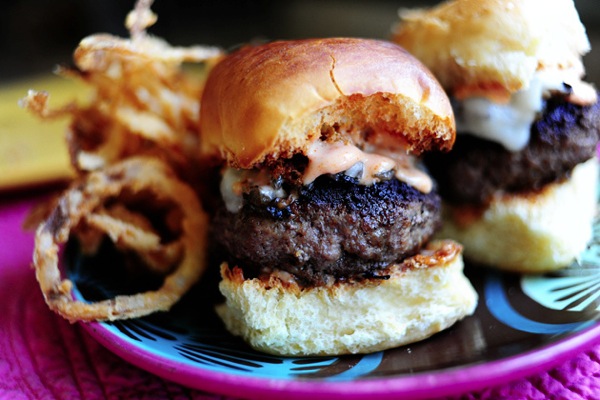 It's Super Bowl time again which means Sunday evening parties, wacky commercials, awkward musical half-time shows, and tons of tasty food. Oh yea, and football.
Since the best gift for your host is a delicious addition to the smorgasbord, we thought we'd help you out with recipes from some of our favorite food blogs. Happy eating!
Pictured up top: Mushroom-and-Swiss Sliders with Spicy Fry Sauce by The Pioneer Woman.