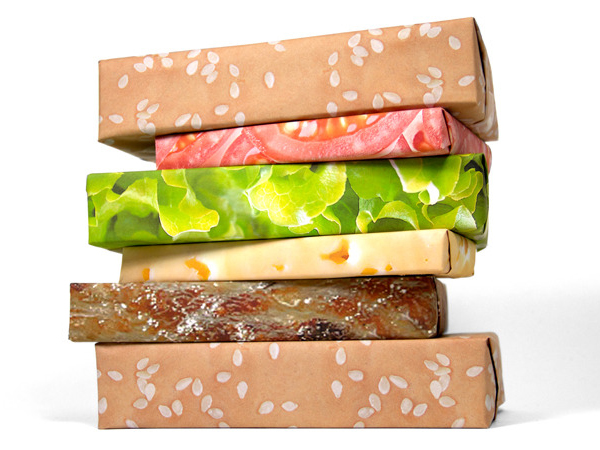 Do you choose a wrapping theme for the gifts under your tree?
What'll it be this year? Traditional hues and symbols, like holly or ho ho hos? Something shiny? A monochromatic palette? Perhaps something wild like Summer's theme this year—kraft paper and neon!
Here's a new one for you—cheeseburger. With all the fixings. Oh yes.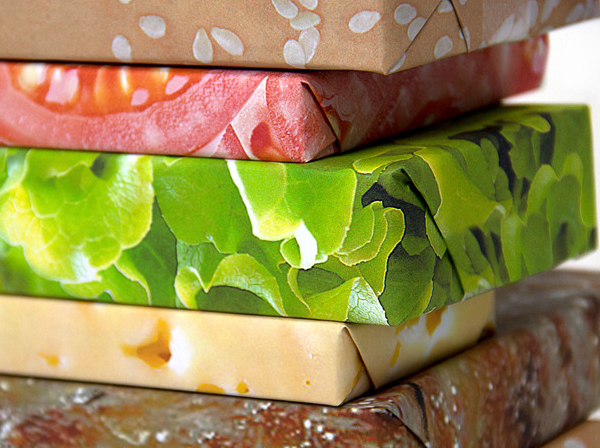 Okay, okay before you get too carried away dreaming about a mountain of paper patties and sesame seed buns under your tree this year, this all-American wrap isn't available just yet.
Designed by Sarah Fay & Justin Colt of NY, this cheeseburger paper is the first creation in a new gift wrap line called Gift Couture. The project is currently being funded on Kickstarter and they're less than $300 from their goal to get this tasty looking paper into production and in stores by February.
In addition to being an instant smile maker, this paper has another inherent feature your recipient will love—six gifts!
(h/t Josh Spear)