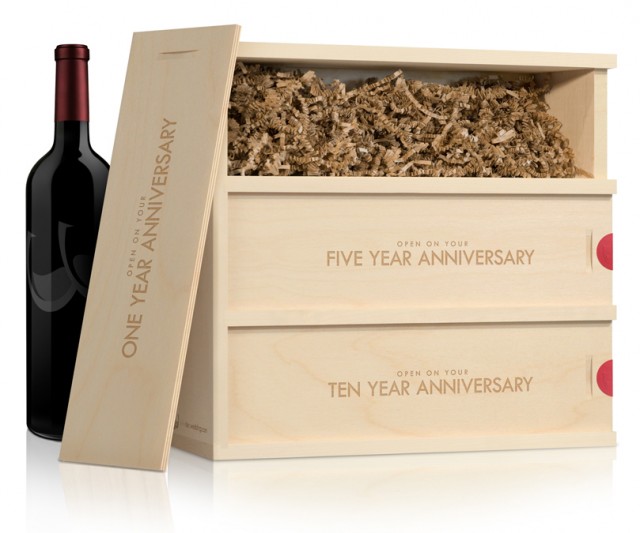 Here in the heart of wedding season, do you find yourself stumped when it comes to gifts? I mean registry gifts are great. They're a sure thing, a quick win, and not to be disregarded.
Sometimes however, all the events surrounding the wedding might mean you need more than one gift—in which case a double dip in the registry is pretty boring.
Other times, you're looking to do something different, a little more unique, a little more special, for the couple who has it all. You've come the right blog ;)
Wine For A Wedding is wedding gift extraordinaire! These beautifully engraved wooden boxes, crafted in Kirkwood, Missouri, are artful wishes for a happy, lasting, romantic marriage.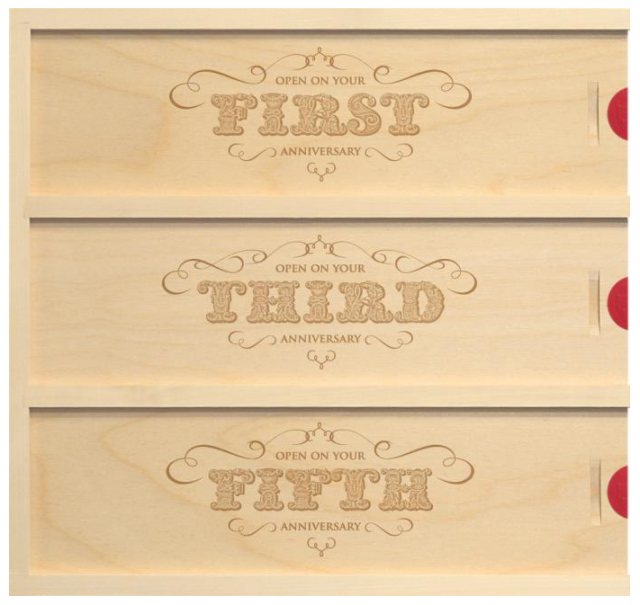 With ten designs to choose from, as well as a custom photo option, each box comes with three slide-to-open sections and a bottle of wine to celebrate anniversaries to come.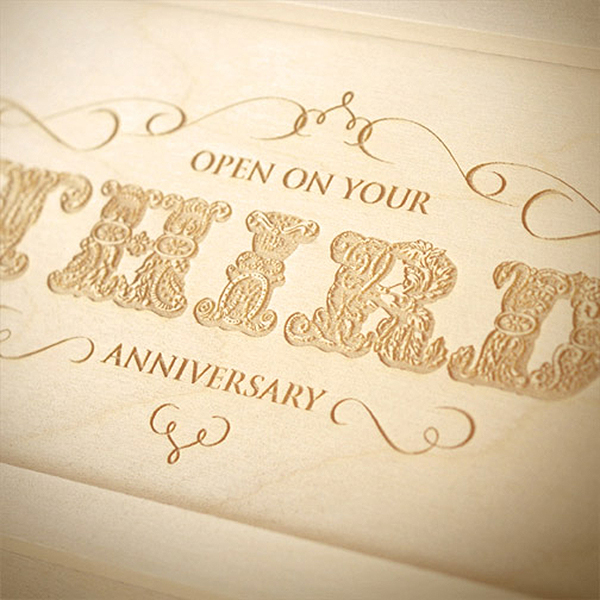 Engravings show which anniversary (or honeymoon) the wine is for and each wine has been selected for it's ability to get better with age.
You can even write a custom message on the inside of each little door—suggestions here—with your own take on the couple's longevity.