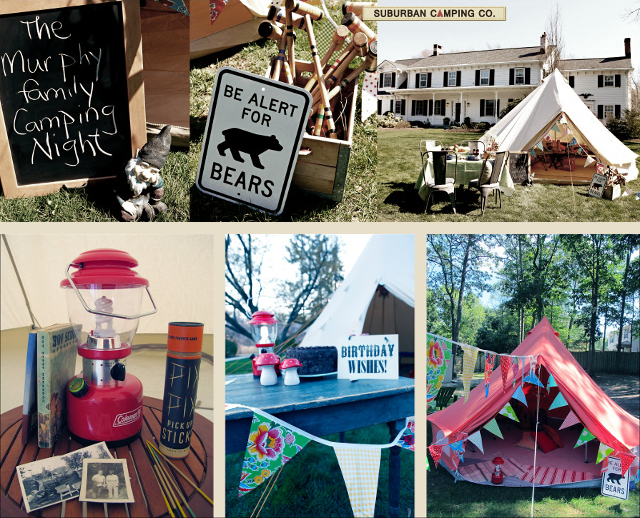 It's the beginning of camping season, y'all! If you're not the type to rough it out in the woods with nothing but a pocketknife and a length of rope, perhaps I can interest you in "glamping". Husband and wife team Chris and Kella MacPhee created Suburban Camping Co. to offer the unique experience of camping without the stress or prep—tell them where and when, and they'll come to you!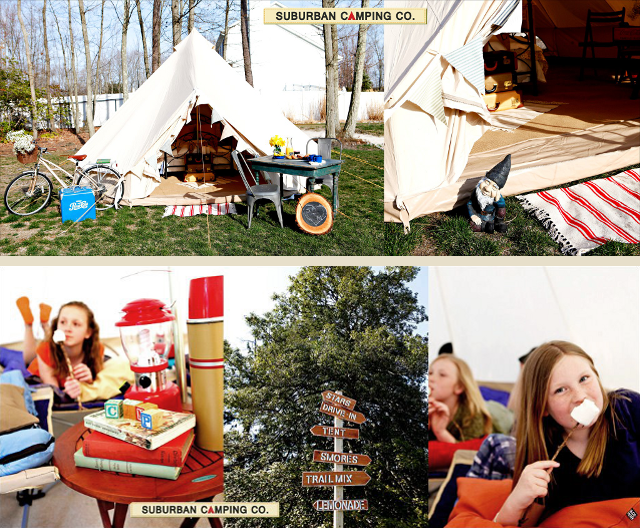 Roasted marshmallows, campfire stories, and glimmers of nostalgia are all wrapped around the cozy comforts of home. Whether you want to create a memorable event for the family, a wedding or birthday party, or a unique "girls night out" experience, Suburban Camping Co. has a variety of themed campouts that will fit any size event. (They will even set up "camping villages" for music festivals and the like!) My favorite is the Movie Night campout — you can't beat watching a movie outdoors while camping in comfort!
If you'd rather set up your own glamping adventure, their classic canvas tents are available for purchase! Create a new summer tradition in your own backyard — we've got tips and ideas for creating your own DIY glamping event.
Happy summer!