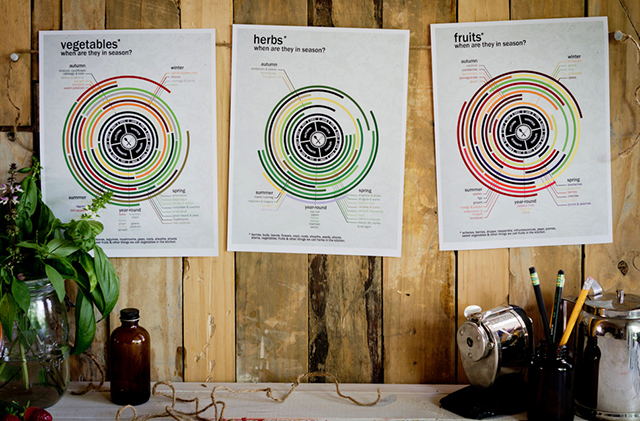 You know what? It's berry season!
You know what else? These Seasonal Produce Calendars are really terrific. Every foodie, aspiring foodie, and fresh-food lover who wouldn't dare call themselves a foodie, needs these on their kitchen walls.
Created by Russell van Kraayenburg, he's a self-described food-crazed writer, photographer, and creative director obsessed with deliciousness. Russell's also the author of Chasing Delicious, an educational and beautiful blog that encourages people to prepare foods from scratch using all natural seasonal ingredients.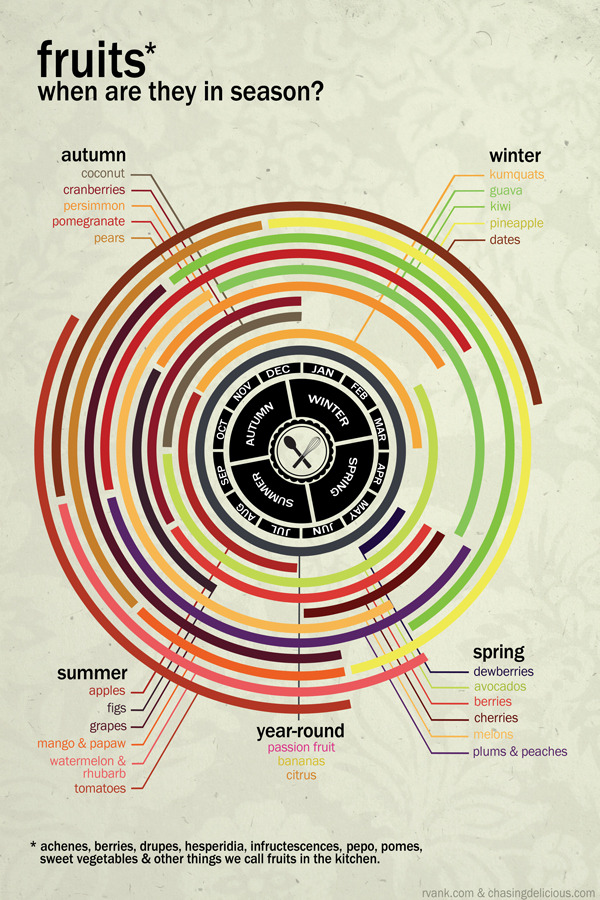 Chasing Delicious emphasizes eating seasonally for flavor and nutritional benefits but also explains one other perk—the Thanksgiving effect—that I especially enjoyed reading about:
My favorite part about abiding by an ingredient's natural availability is what I like to call the Thanksgiving-effect. Most of us only eat those famous turkey-day dishes on thanksgiving because the meal, and each particular dish, is more special that way. Approaching fruits and vegetables with the same zealous attention to seasonal availability makes that tiny dewberry window in May all the more special.
(Read more from Russell's Kitchen 101 post.)
The posters are printed on heavy weight paper with room for framing and can be purchased at a great price individually or as a set of three.
And with that, I do believe it's time to whip up a Basil Mint Cake for us to share and a Watermelon Swash for me. Right now. Hello June and happy weekend!
(h/t Sodapopgirl)