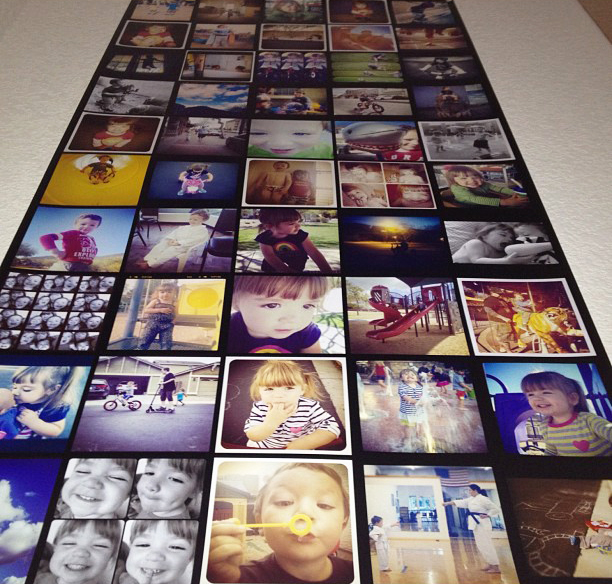 Do you Instagram? You know, that lovable photo-sharing app that makes sun-drenched brunches last forever and ensures you'll never look down at your toes quite the same way again.
What about your husband? The father of your minis? Maybe even your Dad?
What if he could wear his favorite colorized candids? Pin perfect compositions to the wall? Or flip through favorite photos of his favorite faces in a pocket-sized tiny book? He can! With Printstagram.
Printstagram is a service that turns your instagrams into physical, tangible items, a.k.a. gifts! Utilizing your photos, or those of your friends, they make it possible to create posters, stickers, and now t-shirts, of any pics you choose.
Dads are hard to shop for to be sure, so I especially love these for Father's Day, but they of course make great gifts all year long—for birthdays, anniversaries, wedding favors, and they're really fun graduation gifts too!