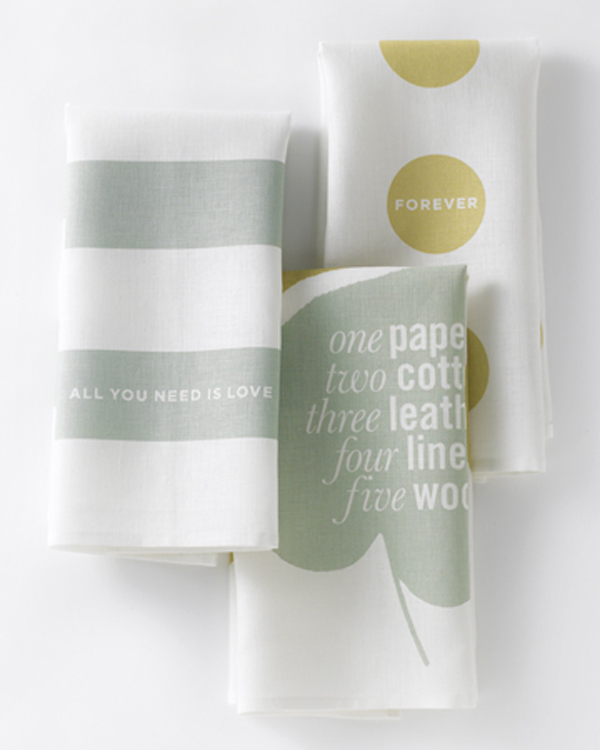 Simple expressions of love around the house are a surefire way to bump up the cheer-factor in a home. However it's not always easy to find gifts that assert sweet somethings and are also well-suited to today's modern newlyweds and classy couples.
But I've found one for you, and it's exquisite. I was fortunate to catch a sneak peek of Studiopatró's new Love set of linen tea towels at a local event a couple weeks ago. I'd admired their textiles from afar so it was a treat to see and touch the linens in person. And for the record Studiopatró creator, Christina, is just as chic and lovely as the the line itself.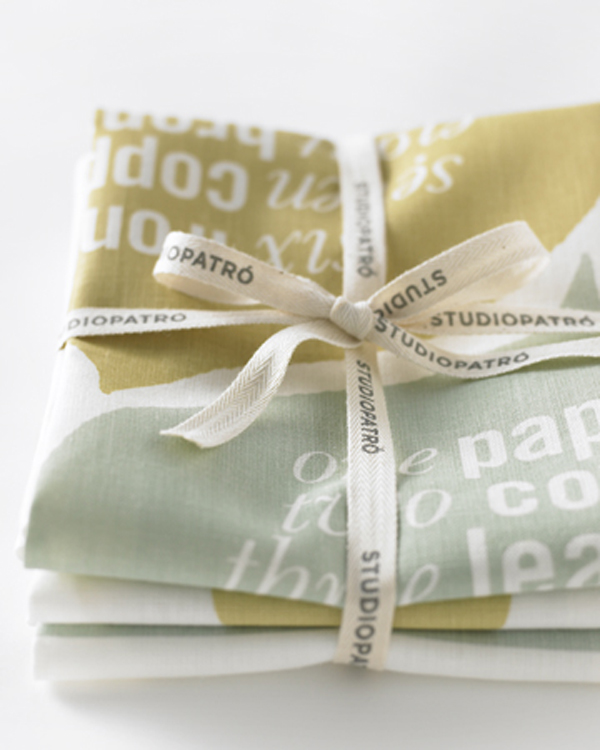 So, the Love Set! This set of hand-printed towels was just added to their shop today. It's the kind of gift you'll find yourself buying three of—one for you, one for a lucky couple, and one for all the other fun things you can do with them. I'll s'plain…
The three towels are sold together or individually. Two say sweet sentimental things like, "Forever" and "Love is all you need." The third lists the traditional anniversary gifts for the first ten years of being together.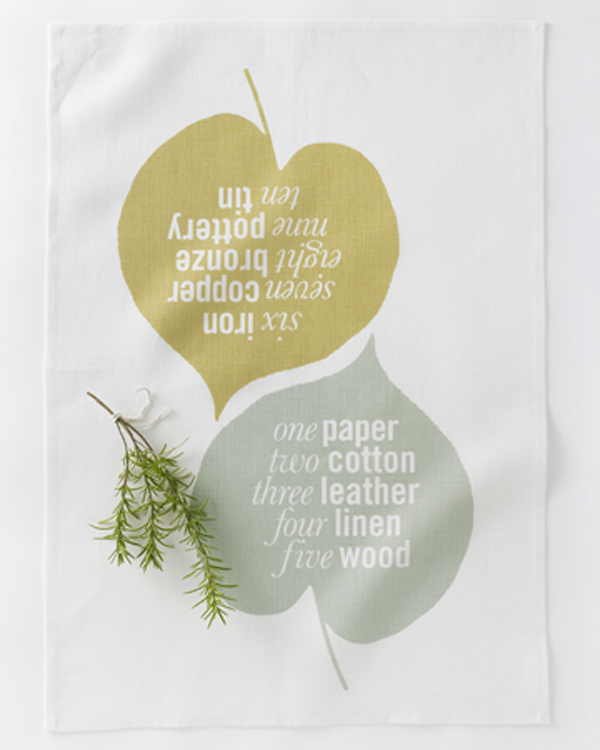 They're perfect for bridal showers, hostess gifts, weddings, and anniversaries. (Guys, get these for your gal mmm'k? Easy win. Promise.) And hello 4th anniversary! It's linen. I mean c'mon. No brainer.
Remember I said you'd buy at least three sets? These tea towels also make a beautiful reusable gift wrap—see below for some ideas. And they're quite charming as a place-setting too. Giftability bonus points for versatility!