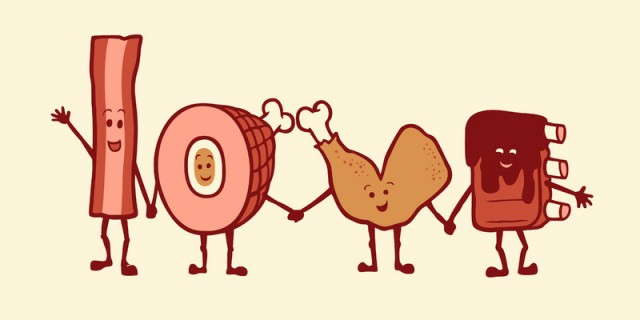 Yeah, yeah, we all know the eat-less-meat buzz is spreading worldwide, but not everyone wants to board that Kermit-colored, rouphage-laden train. Some people prefer to get their protein from something that once had parents rather than a plant or bean. True meat lovers are something of a rare kind. They can name the time and place of their "best steak ever"; they stop at butcher counters, in awe, to admire the vast selection of meaty goodness; they once took a cross-country road trip just to try a burger they saw on TV. These are the true carnivores, the meat lovers of the world, and it is for them that this list was put together!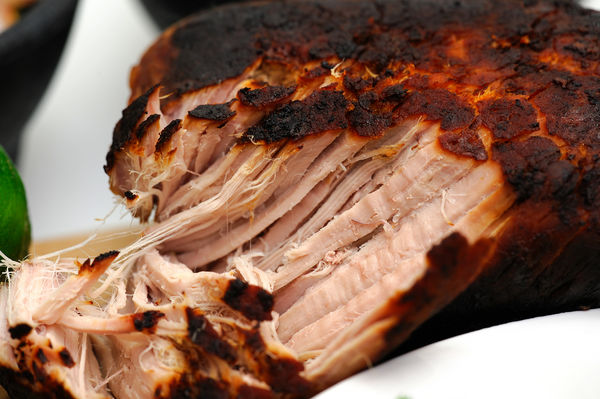 They say the way to a man's heart is through his stomach. If this is true, and your man is a carnivore, then meat is your key and the BBQ of the Month Club will have him singing your praises well into the new year. Available in 3, 6, 9, and 12 month subscriptions, it's the gift that keeps on giving – just hopefully not to his waistline!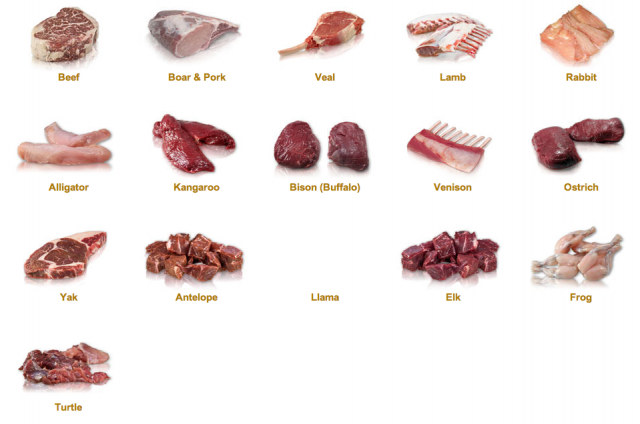 If he prefers his meat a little more fresh off the farm, gift him some wild game or exotic meat from Marx Foods. They offer game meats such as wild boar, bison, venison, and ostrich – all of which are lean and flavorful. And for the more unusual palettes, they offer alligator, kangaroo, turtle meat, and frog legs. I hear they taste like chicken!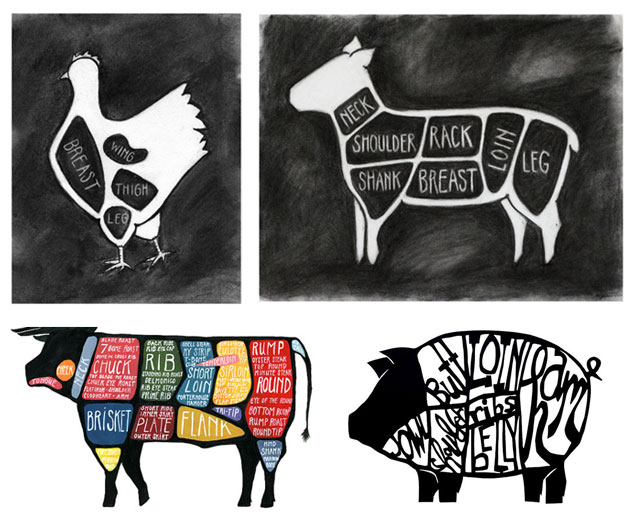 Why not celebrate your lover's love of meat with a quirky food illustration? These meat section butchery diagrams from Drywell Art are accurate, informative, bold and colorful, and would enliven any carnivore's work (or home) space!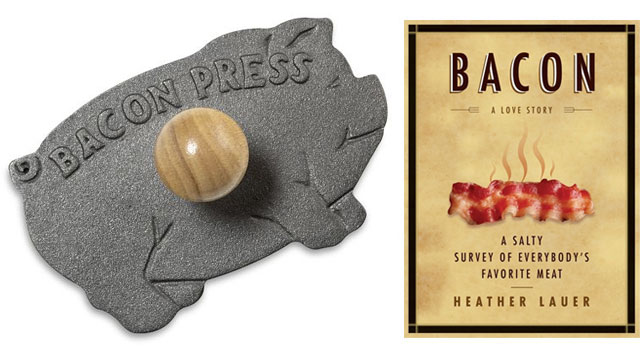 Perhaps your carnivore is particular about their meat, and they prefer nature's miracle meat, bacon. Bacon is kind of like the go-to meat. It's so delicious, even vegetarians love it. Both of these equally celebrate America's meat candy.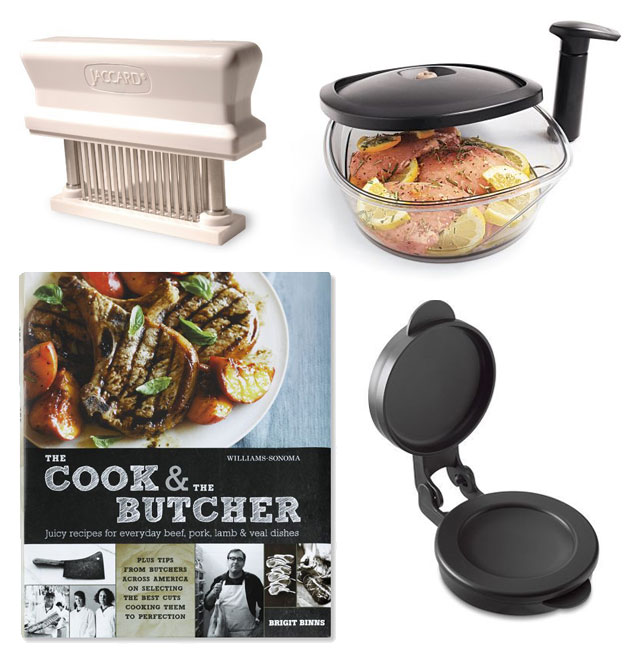 If you're carnivore is also a foodie, give them the gift of some new material. If you're lucky, they'll even use the gifts to whip up some new dishes for you. Unless you're a vegetarian, of course.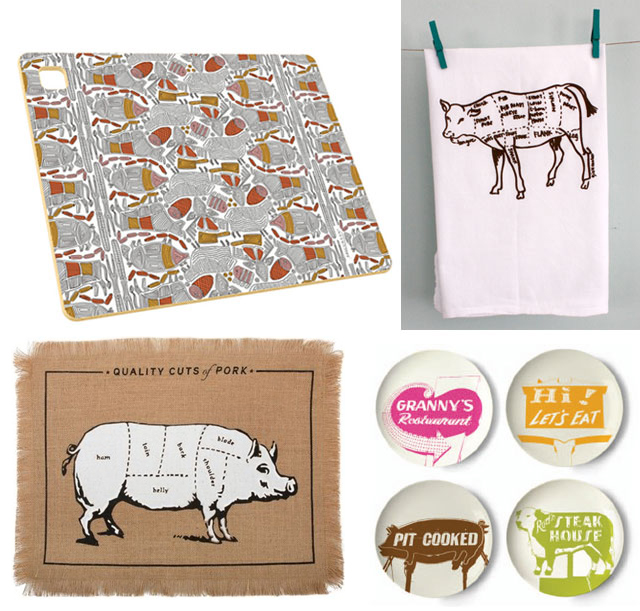 The meal shouldn't be the only place the carnivore can express their meat love. Give them some gifts to show it everywhere the meat goes! Start in the kitchen with this designer cutting board (it comes in meat, poultry or fish versions) and Butcher Diagram Floursack Towel, then bring it to the table on these rustic Quality Cuts Placemats and kitschy roadside plates.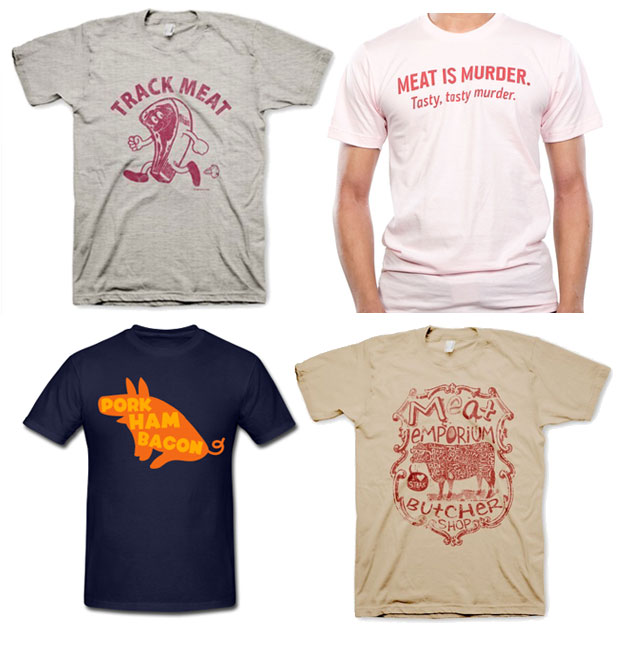 These tees are sure to tickle a meat lover's funny bone when given as a gift. Any one of them will encourage your carnivore to wear his meat love proud. Besides, can you really ever have too many t-shirts? I think not.