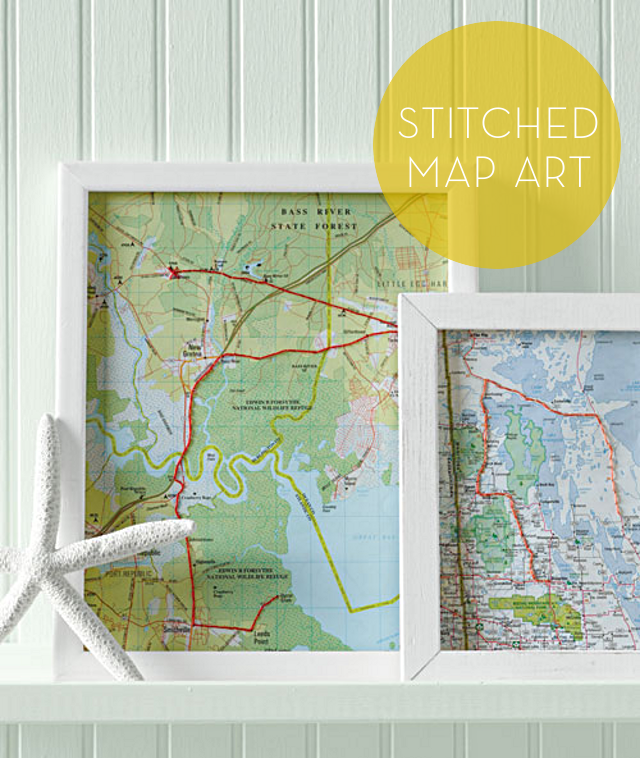 Maybe it's the weather (or all those delicious fall smells), but I've been feeling mighty nostalgic lately. Anyone else feeling wistful these days? I was reminiscing about past adventures just recently when I spotted this great little DIY art and gift idea from Martha Stewart Living.
Celebrate and remember family vacations or road trips with friends by hand-stitching the route on maps and framing them—brilliant! It's sentimental without being too cheesy; handmade without looking like a summer camp craft you made in the 4th grade; and inexpensive without looking cheap or last-minute. In other words, it's the perfect DIY gift!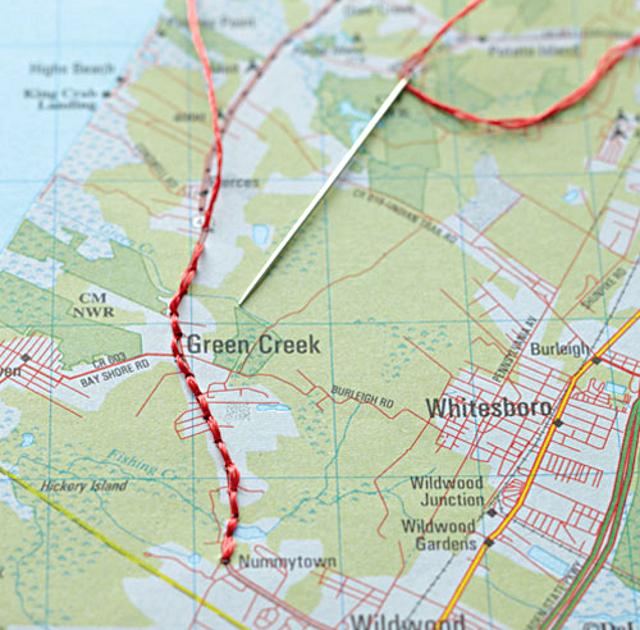 I already have a few stitch-friendly road trips in mind, including one that would make a great anniversary gift (shh, don't tell). What about you? Do any specific vacations or trips spring to mind? What was your destination?