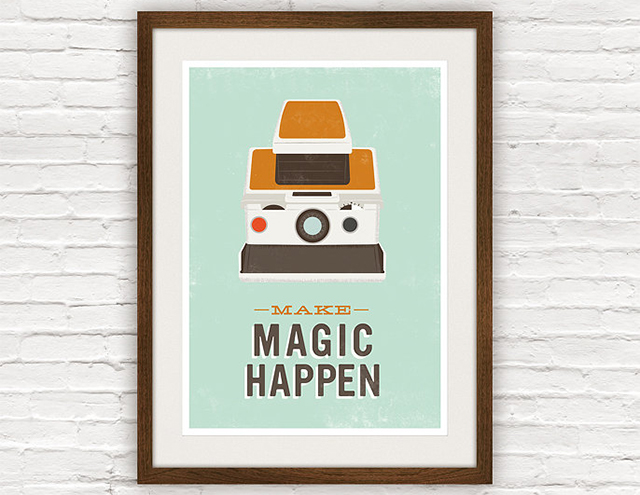 Cameras and smiling go hand in hand, and I'm not just talking about picture posing. While most companies are focused on manufacturing slimmer, faster and better devices, it's nice to go back to our analog roots sometimes. Here are 20 showstoppers fit for every photographic aficionado on your list this season.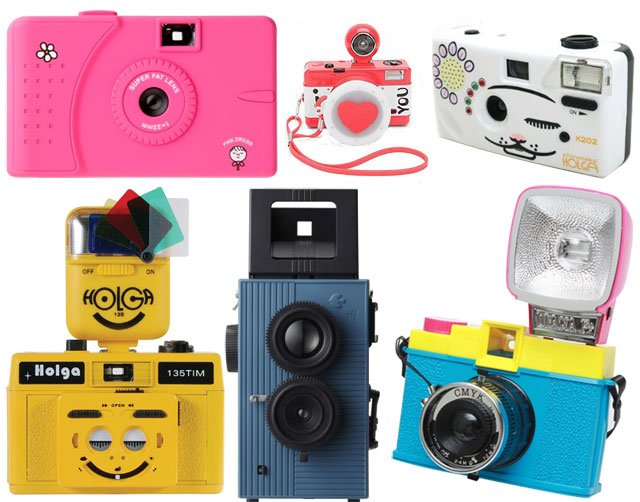 These colorful 35mm film gems are top notch, and given their individuality and reasonable cost, they'd be great gifts for any photographer, rookie or pro. There's wide-angle, fisheye and telephoto lenses, lots of flash and filter options and they shoot half frame, long and double exposures. Basically, they're putting every point-and-shoot I've ever owned to shame. Oh, and the kitty Holga? IT MEOWS. I know, my mind has been blown too.

Instant cameras are all the rage as of late, and it's easy to see why. Everything from loading up the film, finding the perfect moment to capture, and then waiting for it to ripen right in front of your eyes is truly magical. Thankfully, you no longer have to keep your fingers crossed that the expired pack you scored at a garage sale will actually develop. The Impossible Project sells an assortment of analog instant film products made with Polaroid's original production machines, including this pretty collaboration with Ace Hotel. Whether your favorite photography enthusiast fancies a throwback Polaroid or a modern day box of magic, there is lots of instant gratification to be had.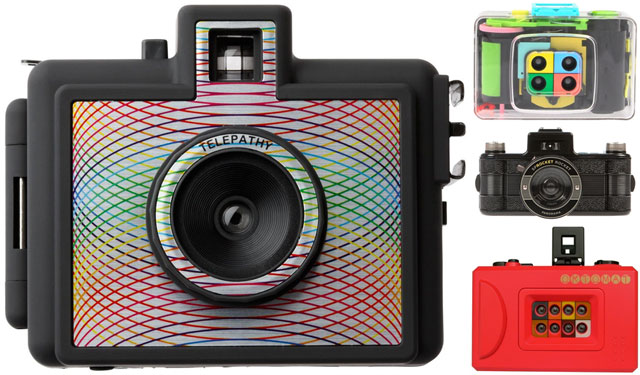 Maybe I'm late to the game, but these multi-shoot cameras are mind boggling, and I've never seen anything like them before. They take two, four or eight shots in one frame and turn out like this or this. Fun, right? The imperfect results would definitely delight the artsy photogs in your life.

Most of these cameras are too precious to toss in a backpack, and ladies, I know you feel me when I say we already have enough trouble finding keys in the bottom of our purses. Consider one of these wonderful camera bags instead. They have a bajillion compartments, and when they're closed, they look just like any other good looking knapsack. Perfect for the shutterbug on the go.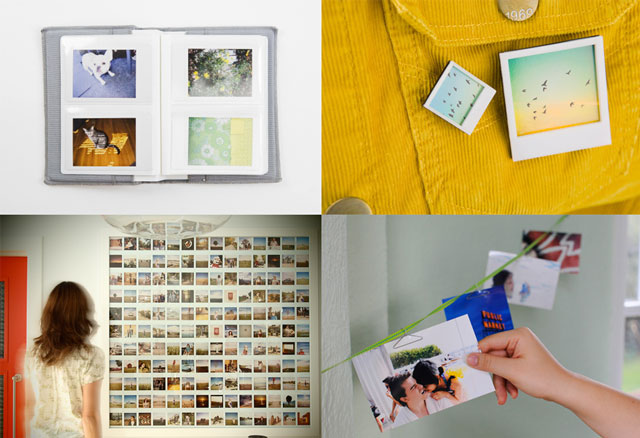 My favorite part about these cameras is the anticipation that builds while you're waiting for the film. I can't remember the last time I printed photos from my digicam, but it'd be hard to avoid developing photographs taken with any of the electronics mentioned above. Instead, make a photo wall with your sweetie or sidekick, hang them on a lonely surface, or pin them to your camera strap.
Are you hopping on the analog train or welcoming the digital revolution? SHOOT, let us know, it'd make our day!