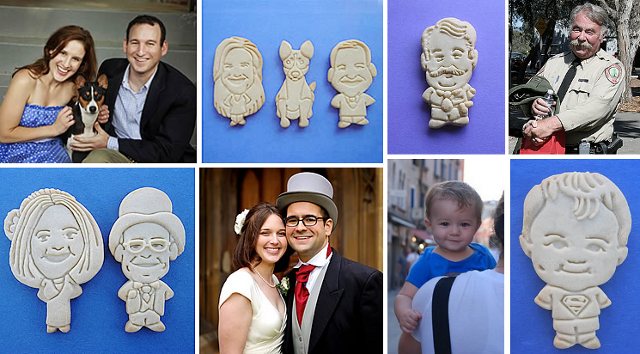 Show of hands: who wouldn't want to eat a cookie in their own likeness? That's what I thought; it's everyone's secret dream! Whether you're celebrating the boss's birthday*, looking for a humorous gift for that "has everything" friend, or want a memorable (and much talked about) party favor, these cookie look-alikes are sure to be a hit. Parker's Crazy Cookies offers custom cookies in the likeness of anyone–even dogs–making them the perfect gift for, well, anyone!
So let's hear it, Wantists: who would you turn into a cookie?
* I would suggest avoiding a head-first biting strategy in this case… at least not if the boss is watching!