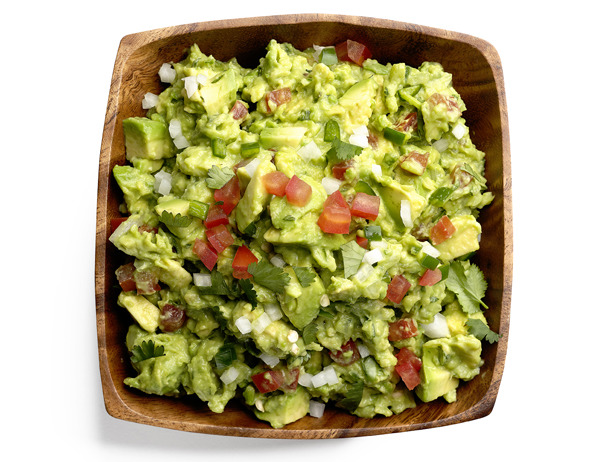 I've been patiently awaiting and it's finally here! Happy Guacamole Day! I can't think of a better mashed up mess of deliciousness to celebrate than this glorious food. A concoction like no other starring the magnificent, the gorgeous, the creamiest of fruits, the Avocado.
Here to help you make someone's Guacamole Day, I've got guac-making tools to speed up the mashing and get to the scooping. You'll find dishes for chipping and dipping in styles and colors to please them all. I'll share gifts only a guacamole lover could love and round things out with mouth-watering recipes, including, are you ready? Avocado Pie.
So let's get guac'ing!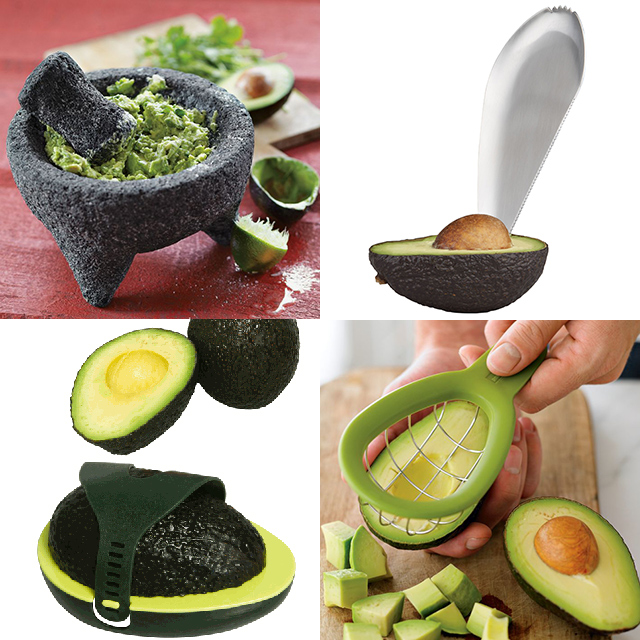 Thankfully, guacamole is not difficult to whip up and these clever tools make it even easier. Scoop, cube and mash your way there. For leftover avocado halves, strap 'em in to the Avo Saver for a longer life.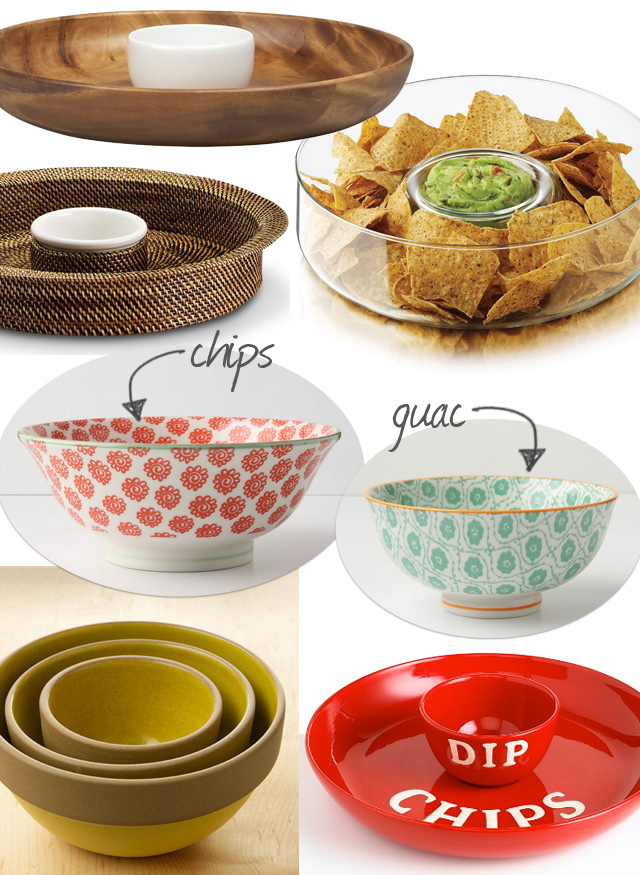 It's debatable whether guacamole is better when shared. For the moment, we'll just pretend that it is. Race to the bottom with good friends and good guac with one of these sharing-friendly options.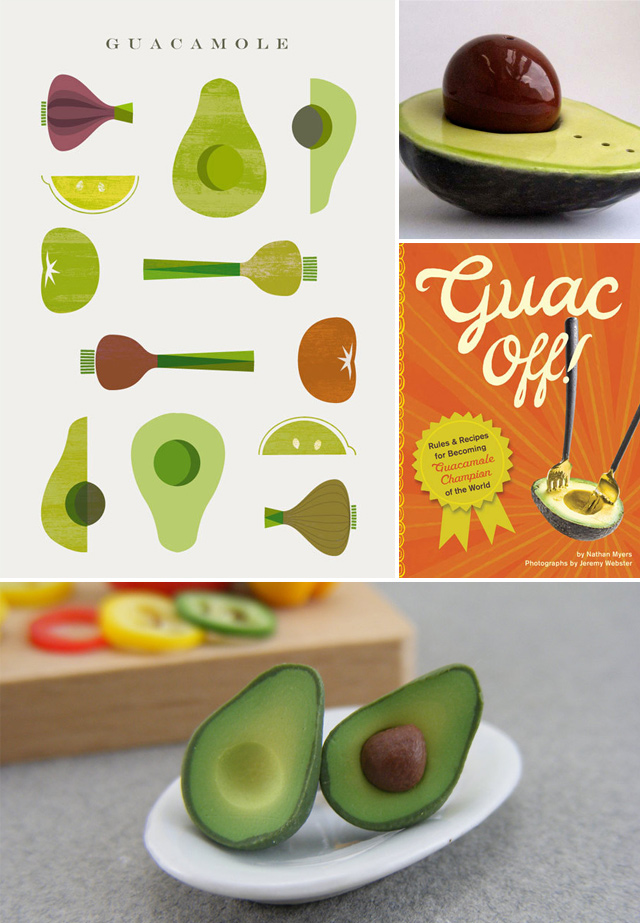 Now it's time to be serious—about guacamole! Is that even possible? Guac Off! contains recipes for becoming a Guacamole Champion. Sign. Me. Up.
Eating it isn't the only way to honor our dear friend the avocado. Set the table with this Avocado Salt & Pepper Shaker—fruit salt, pit pepper. Finally if their guacamole love runs deep, really deep, then give them these itty bitty Avocado Stud Earrings. You thought they were real avocados didn't you?
Because I simply couldn't help myself and didn't want to be alone in my drooling wanted them here on the blog for safe keeping, here's a couple recipes to get you in the spirit. Something tangy, something chunky (my favorite!) and something sweet.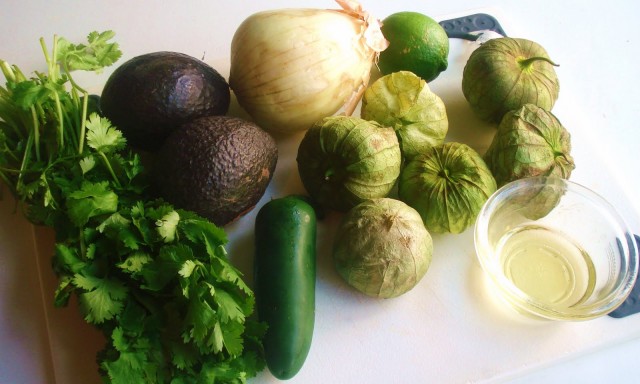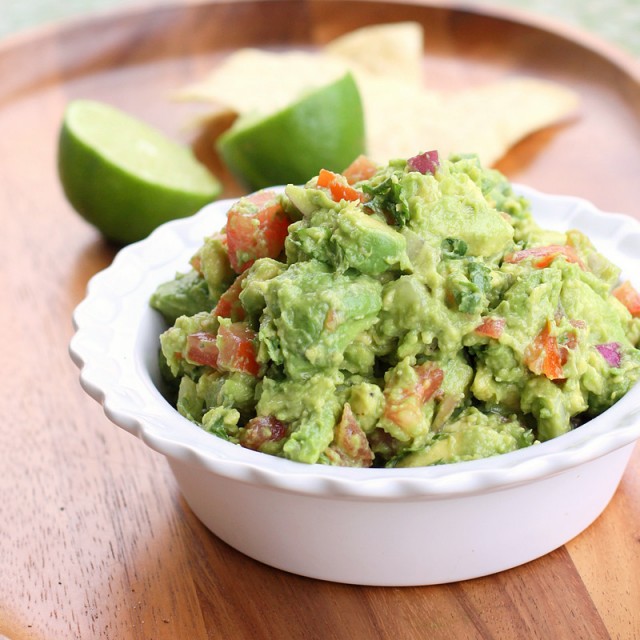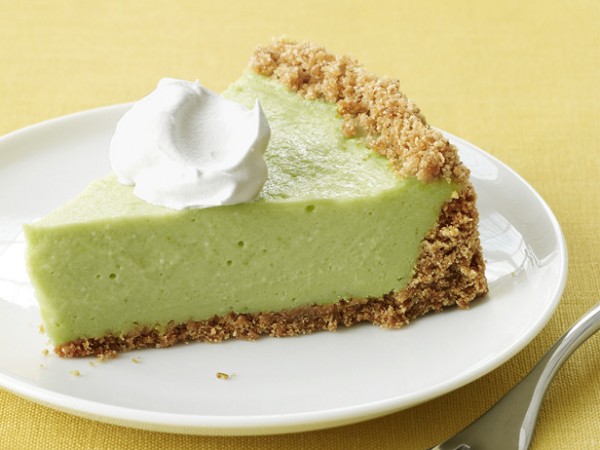 Time to get my guac on! Will you be joining me?