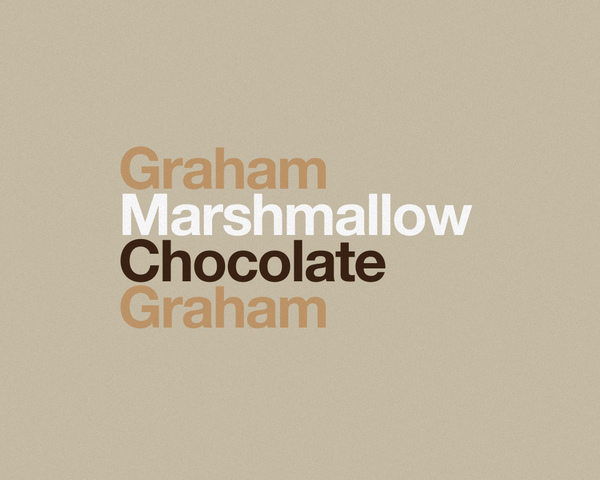 There isn't much better than sitting around a campfire, no laptops, no TV, just good friends, good times and of course, s'mores.
What is it that makes s'mores so awesome? Is it the crunch of the graham cracker? The smoosh of the marshmallow? Or the rich melty chocolate sandwiched inside? I think it's the whole shebang—a combo often set aside for when we're nestled in the woods with a flame and a stick.
In celebration of S'mores Day, here's a s'morgasbord of gifts (see what I did there?) for roasting inside and out, at home or the campsite.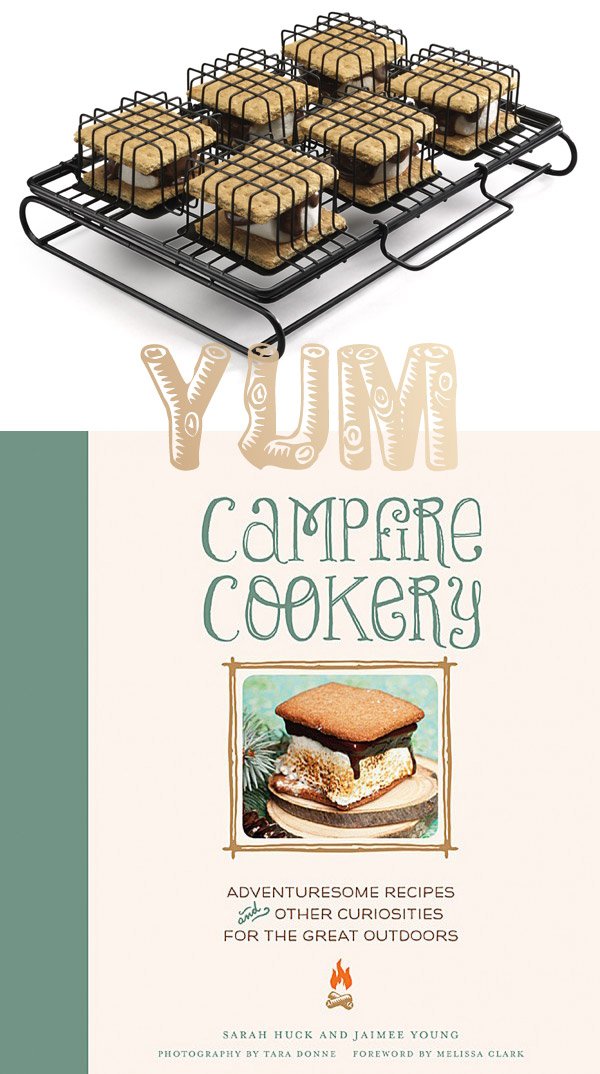 You don't have to sleep in a tent to enjoy a graham sandwich. Make s'mores in the oven with the S'More to Love S'more Maker. And for culinary camping, Campfire Cookery will make you the most popular person at the campground.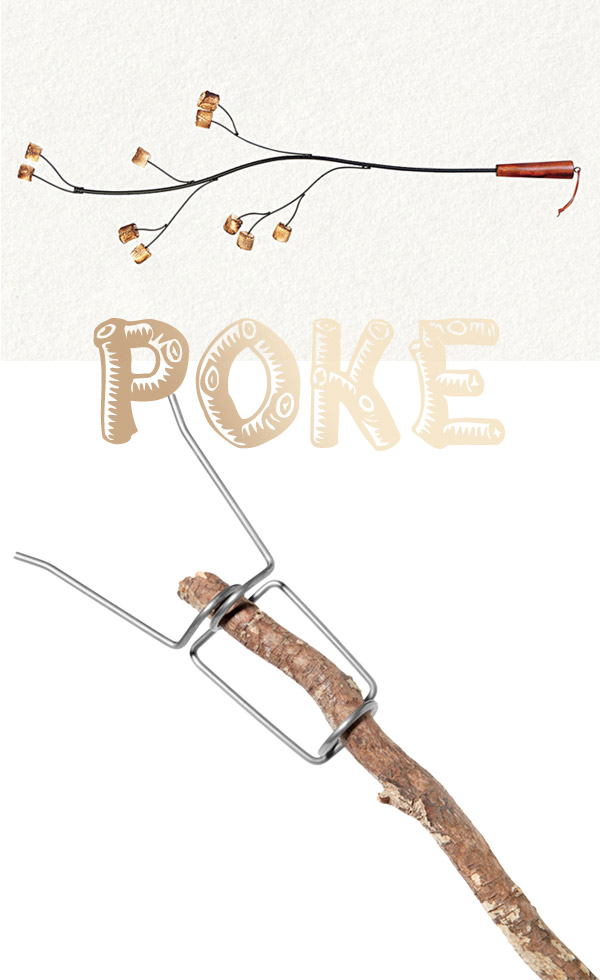 Perfect for backyard fire pits, this marshmallow twig roaster roasts ten marshmallows at once! It's pretty adorable too. And even if you're Johnny Campfire, why whittle when there's Grandpa's FireFork?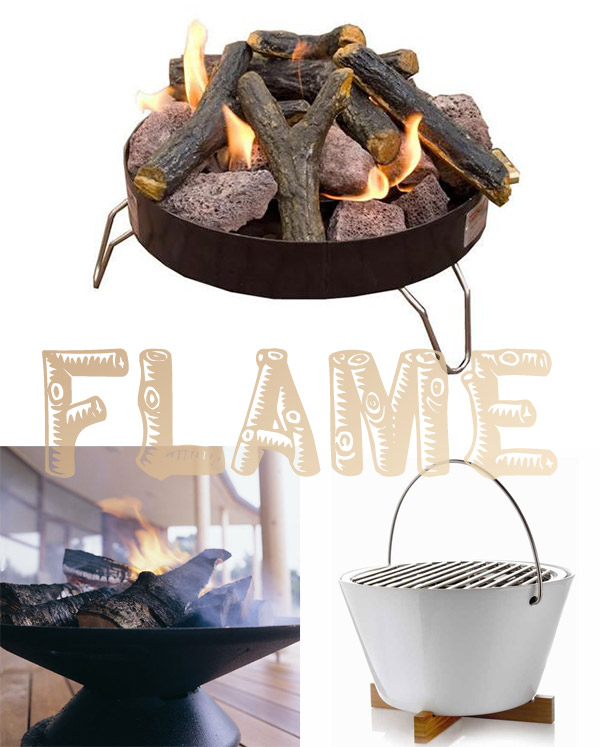 While the oven's a nice alternative, nothing beats an open flame when it comes to making s'mores. On the go, on the beach, or when there's restrictions at the campsite, this collapsable propane campfire is sure to heat things up. Cranking up the wow factor, who wouldn't want the Olympia Firebowl to take up residence on their patio? And for just enough flame to get things nice and toasty, this tabletop grill charms as it chars, or if you prefer, barely browns.
Top image: S'more by David Schwen, from a series called Type Sandwiches.