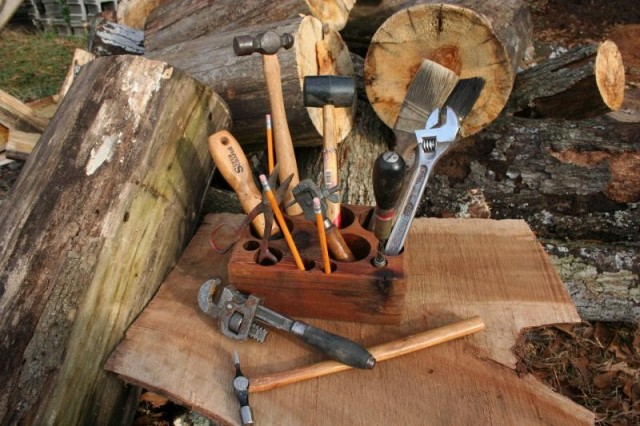 (Not to be confused with this show). According to the magical holiday people, March 11th is Worship of Tools Day, a day to celebrate working with tools and perhaps do so.
We thought we'd have a little fun with this one with a Bubba Gump-style roundup of tool goodies. There's a tool caddy, striped tools, tool cards, pizza tools, a bowl made of tools, a cake tool, and tool tips—a little something for all kinds of handy tool people.
A place for everything and everything in its reclaimed cedar caddy (shown up top).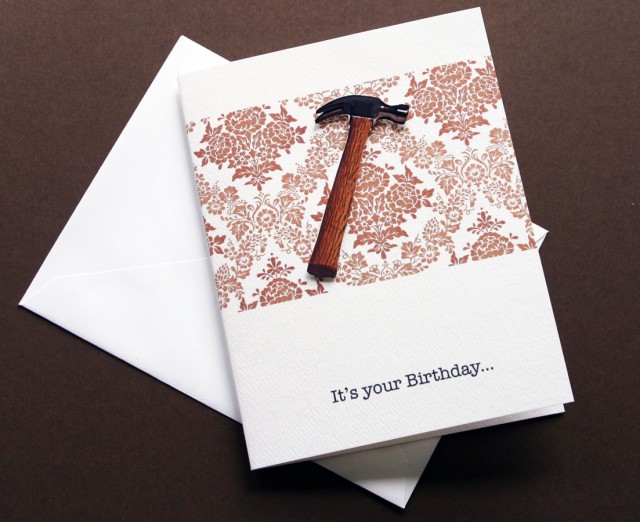 Reads, "It's your birthday… get hammered."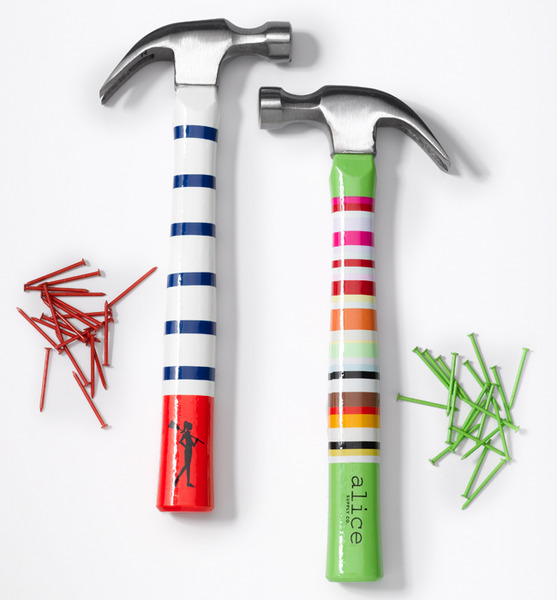 Alice Supply Co.'s whimsical nail drivers.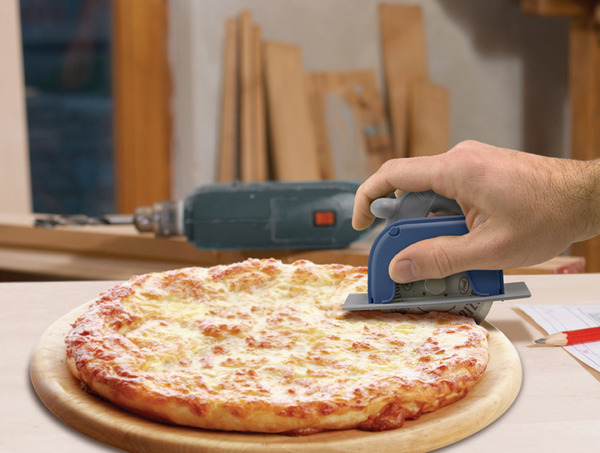 The Pizza Boss 3000. How could we resist a circular saw pizza cutter?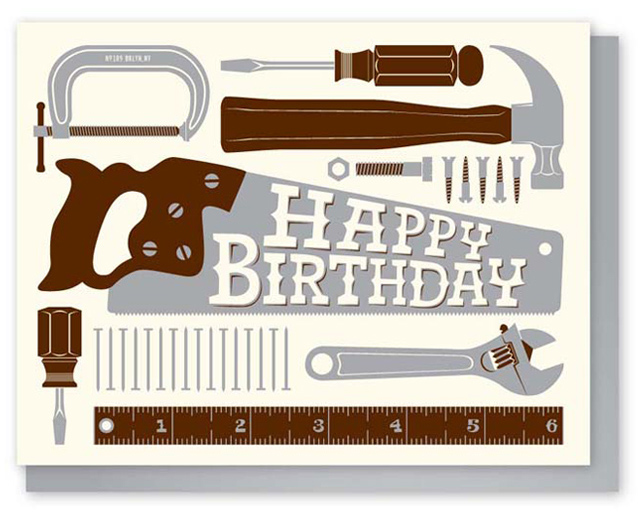 The tool box exploded on this hand printed birthday card.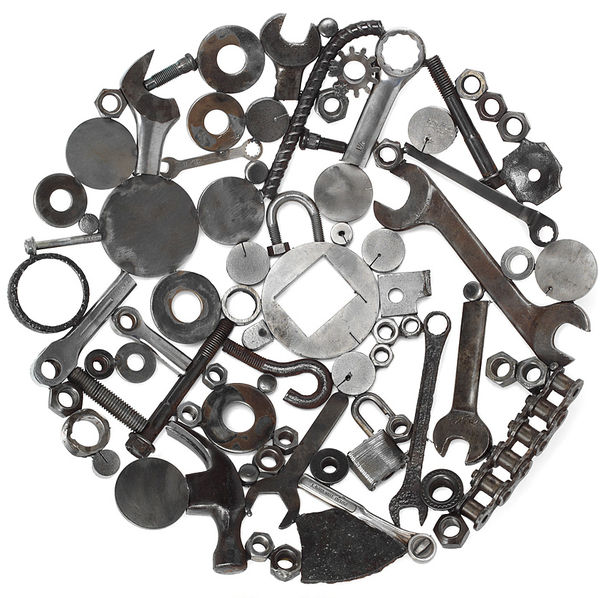 Discarded wrenches, hammers and whatnots welded together make a rather remarkable repurposing.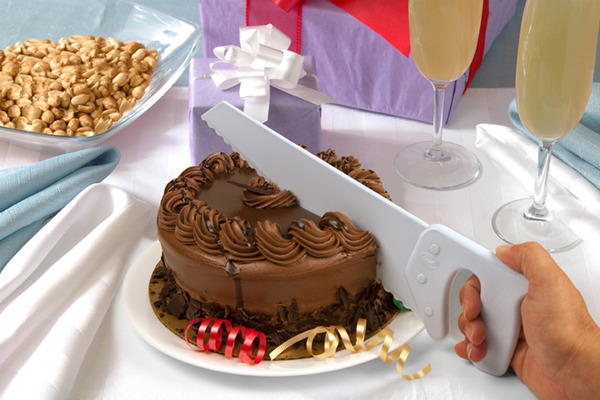 It's a table saw, quite literally.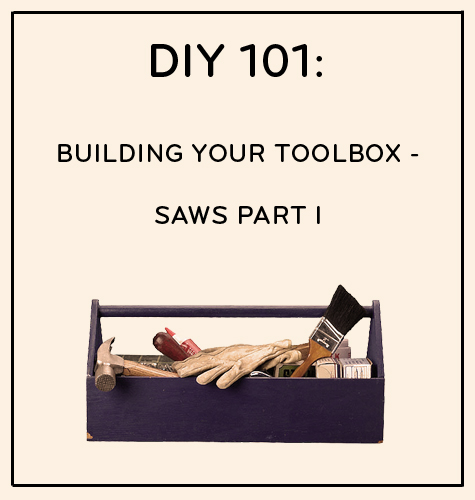 And last but not least, the latest installment of DIY 101: Building your Toolbox, by Design*Sponge.

Now find yourself a project and have a happy weekend!