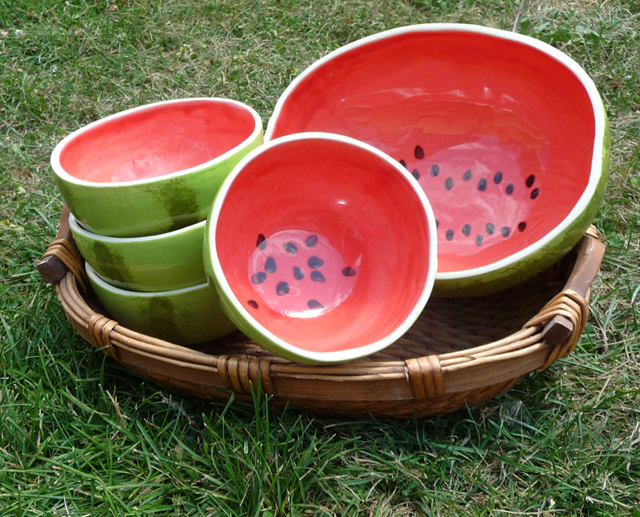 Put the lime in the coconut and the sorbet in your Vegetabowl.
Inspired by the colors and shapes of nature, Melanie Mckenney makes earthenware bowls created from real fruits and veggies.
Each mold is cast from produce fetched from her local farmers' market. Because of the nature of the plaster molds, some bowls are only available for a limited time based on what's in season.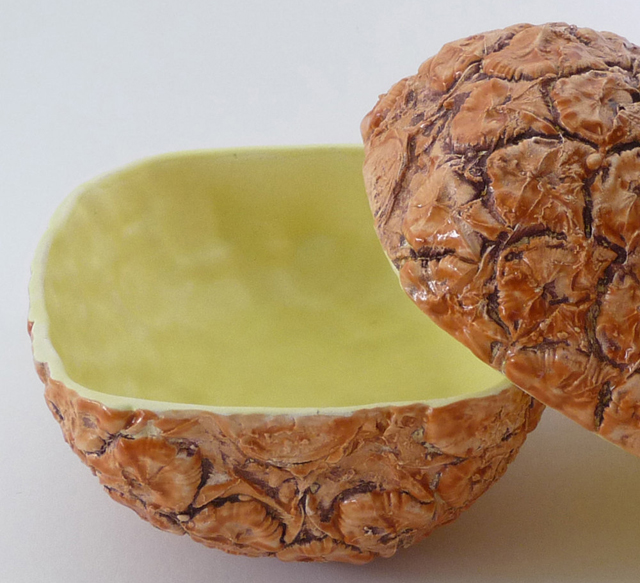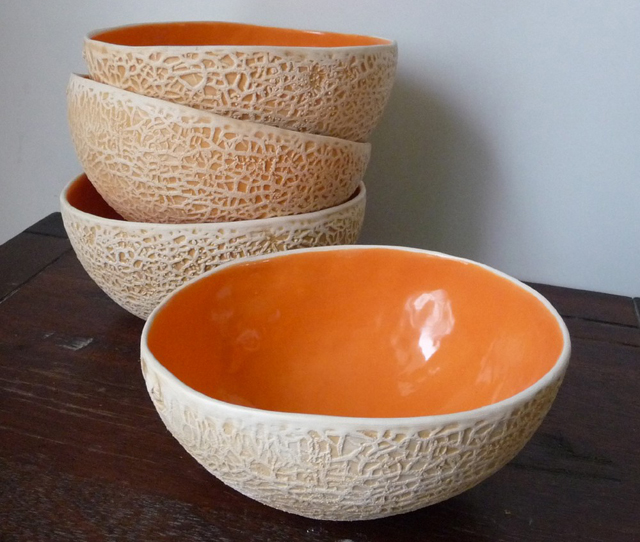 Beautifully quirky, Vegetabowls take on the unique texture of fruits like pineapple and cantaloupe. Melanie finishes each piece with bright colorful glazes just like you'd find when you slice open a fresh juicy watermelon.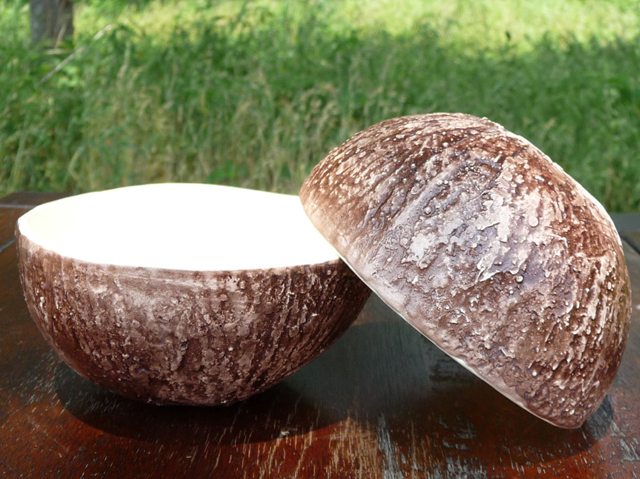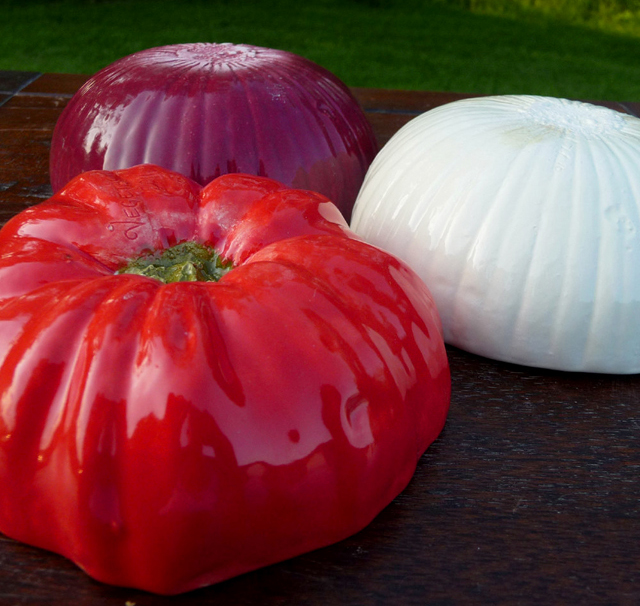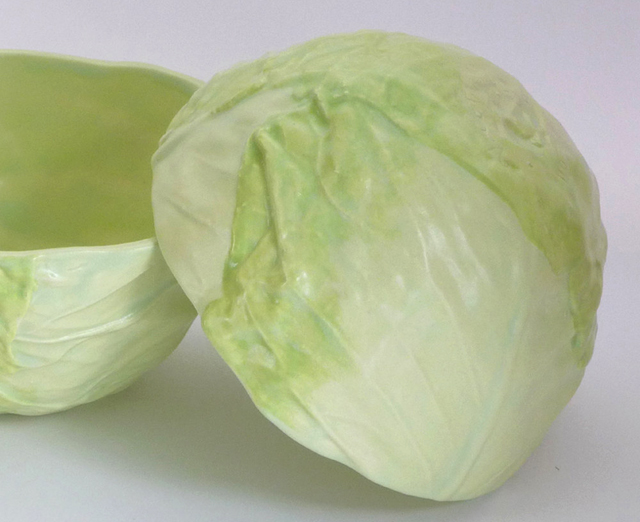 Handmade in Tonawanda, NY, Melanie is assisted by her husband Justin, two dogs, and baby girl, Lyla. You can find Vegetabowls on their website, at Etsy, or the Cantaloupe Bowl featured right here on Wantist.