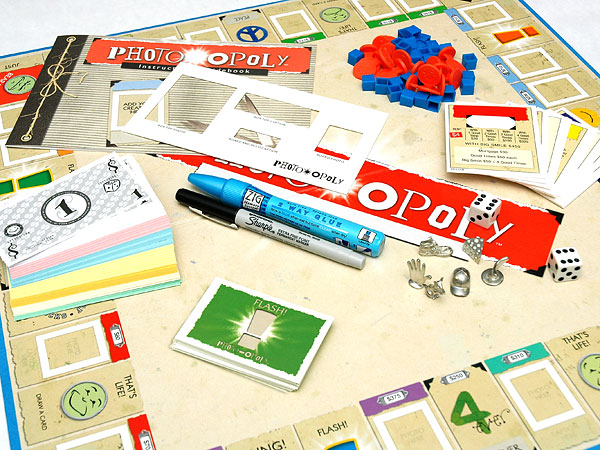 What if your Monopoly game was filled with landmarks from your own neighborhood? The house on the hill, that sandwich shop you love, your favorite park—they could all be yours! You could be King of the Hood.
With Photo-opoly your game can be anything you imagine it to be. Whatever you have a photo of is up for grabs, given you have enough play money.
Would you invest in your high school football team? How much is Thanksgiving 2002 worth to you? Maybe you've got your money on hairdos of the early 90s?
Photo-opoly has the tools, the rules and the pieces to create a board game empire of your very own. Just bring your own pics!