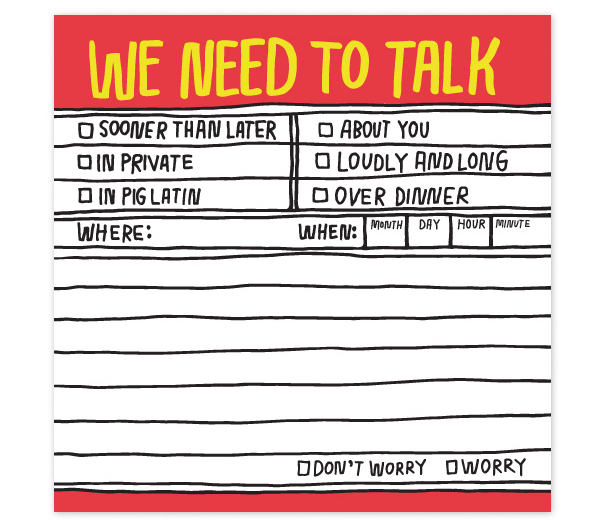 We're irrefutable fans of Knock Knock. They make giving a gift and a laugh about as easy as giving a high-five.
We're also big fans of Kate Bingaman Burt—described previously here as a creative crush. She draws. Constantly. She's a maker and an educator. Lives here, works here, inspires here. (Disclaimer: She's awesome IRL too.)
When I saw that the two collaborated to bring the gift-giving world these hand-lettered versions of Knock Knock classics I experienced a bit of awesome overload. In fact I'm need of a new adjective. It's kind of a problem.