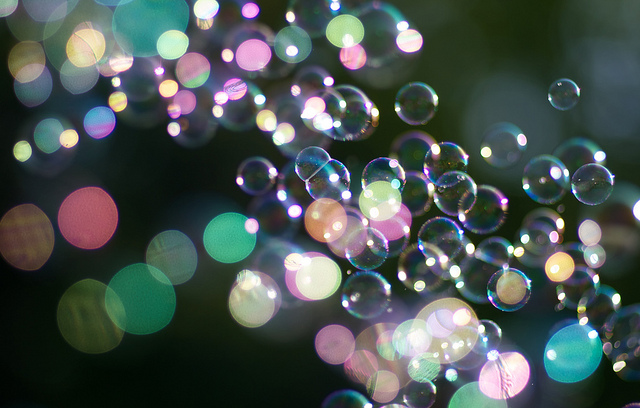 We're still beaming. What a wonderful week it's been!
We can't thank you enough for your continued support. As we grow and proceed to tell the world about the amazing gifts they can find on Wantist, we know it's up to us to keep making the site better and provide something great to shout about. Thanks for your tweets, your posts, and your smiles when we try to be funny—it means the world.
So pardon us while we heave a giant whew, give the weekend a big smooch, and tell you all about these awesome last ten days that include an anniversary, an unforgettable Saturday and compliments from some of our personal heros.
Kicking things off, an interview we did with the lovely and talented gals at WeLikeWeLove was published. We got to talk all about how we love what we do and share the pages of the magazine with wonderfully inspiring people. Like and love, indeed.
Then came our wedding anniversary. Celebrate good times, c'mon!
You've seen our whopping Father's Day list—are you loving it? We're certainly pleased with how it came together and the cheers it's getting. We hope most of all it's helped you find something great for Dad.
Coming from someone who knows how to put together a collection of inspiration for dudes, Chris at ManMadeDIY gave us a huge pat on the back, calling the list "inclusive for all types of guys…beautifully designed and full of care".
Design maven Jaime, of Design Milk fame, gave a thumbs up with this sweet tweet. Do you know about her other site Dog Milk? It's the ultimate guide for modern pooches.
We're heavy users of Typekit. It helps make Wantist look pretty. How nice of them to include us in their Sites We Like last Friday. Did you hear they added Futura last week?!
Saturday came and we spent the day putting the finishing touches on a float. That's right, the kind of giant spectacle that dazzles parades. And golly did it. Helping out our Hand-Eye Supply friends with "The Creative Spark", their entry in Portland's Starlight Parade, we glued, welded, soldered, and prayed as the float precariously made its way across the Burnside bridge to the starting point. Then came parade time. We donned our coveralls, marched and cheered. We even made friends with a creative crush, Kate. (Her book's on Wantist right here.) And the best part, WE WON! You're amazing, Laurence. Everyone, you rocked it!
Gearing up for the days that followed, we had a secret we couldn't tell.
Tuesday was a happy day—Design for Mankind goddess Erin Loechner was a guest on the blog. Lucky Wantist! Have you seen the house she and her husband are renovating in this month's ReadyMade? Yeah, she's cool like that.
Wednesday came; secret no more! We'd been asked by Google (yes, THE Google) to be part of their Chromebook Preview—sort of a scavenger hunt for geeks who want to be the first to get their hands on the latest tech. We had to keep it hush-hush for weeks. They teased, then tweeted, and bonkers Batman, hello new friends! Not only that, they had some really nice things to say about us. Aw shucks, Google. (What's a Chromebook? See here.)
Then, wow more love. We were Quip'd! The graphic design gurus at Under Consideration thought our Father's Day thing was pretty cool so they blogged about it with words like "super nice" and "clever". We blushed.
Wrapping up this dreamy week, Happy Cog tipped their hat with this nice tweet. They are, well, web-design rockstars on par with The Beatles. Their A Book Apart series sits front and center on our coffee table. We plan to collect them all. And…sure, maybe we'll cut back on the typefaces next time. Maybe not. ;) Oh, and then Cameron Moll, Colosseo creator and a veteran in our feed reader, retweeted Happy Cog. Pinch me.
Thank you SO much for being a part of this Best Week Ever. Here's to many more!
Photo credit: Nick Harris