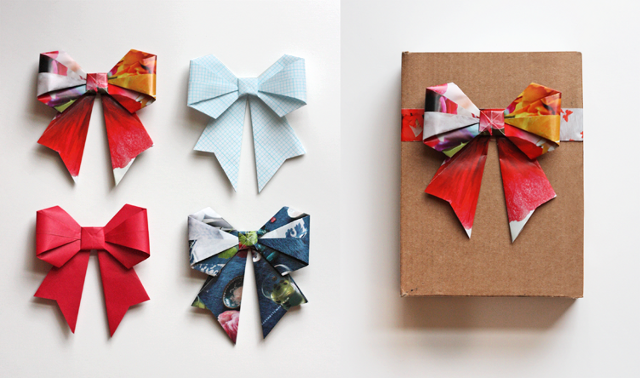 In honor of Earth Day and because these were just too cool not to share, I thought you'd all get a kick out of these awesome recycled magazine origami bows! All you need is a single piece of scrap paper and you're set. Aren't they lovely? I might just start turning everything into a pretty bow — watch out!
Check out How About Orange for more pretty pics and Let's Create for the detailed tutorial.
Happy folding!
P.S. If you've got a surplus of magazines (who doesn't?) and are feeling extra crafty, check out these pretty magazine bows too!