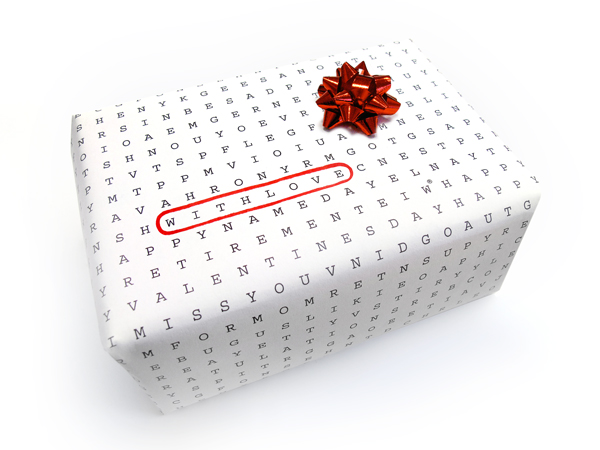 While my dream home will always include a healthy gift wrap stash, if I had to stock it with just one wrap, it would most definitely be this one.
Created by Italian designers Fabio Milito and Francesca Guidotti, Wordless Wrap is a whimsical word search wrapping paper that has you covered for every occasion. The pair dreamt up the idea shortly after Christmas when they found themselves wrapping a birthday gift, with only holiday wrap on hand.
They were quite thorough, and quite clever, with their creation too. The underside of the wrap (the inside) includes the word search solutions so you can easily spot the 20 different greetings and occasions on the wrap. There's everything from "Happy Birthday" to "I Miss You" to "It is not a tie". (ha!)
The wrap ships from Italy and is sold in sheets. Stock up now so you're prepared for every celebration the year brings!