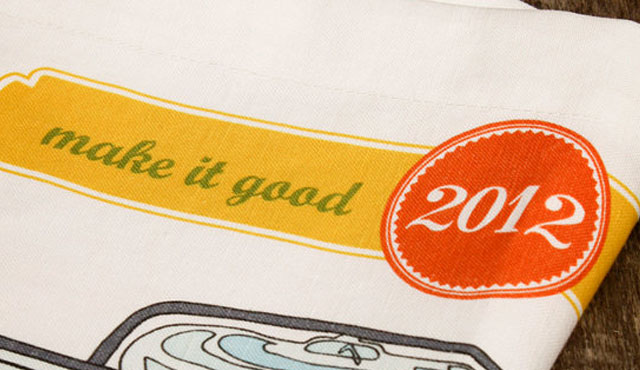 Well friends, another year is quickly coming to a close. This is a time for reflection, examination, and resolution; time to take stock of all we did, said, hoped for and achieved in 2011. But it's also time to plan and pave the way for a new year and what better way to kick that off than with a brand new 2012 calendar? Not only are they great items to treat yourself with and keep you organized, they also make great gifts. Here is our 2012 calendar round-up for just about everyone on your list!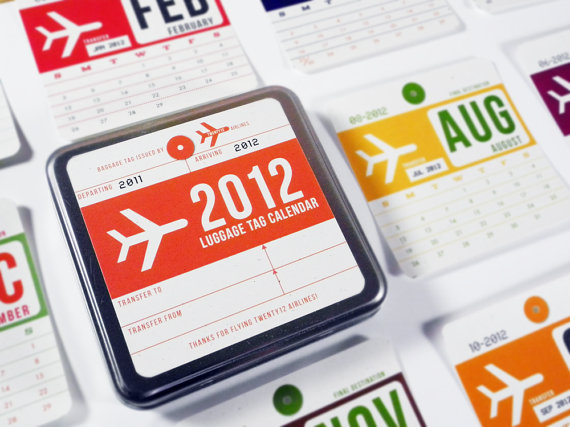 For the Jet-Setter: inspired by vintage airline ephemera, this mini luggage tag wall calendar is perfect for anyone who loves to travel.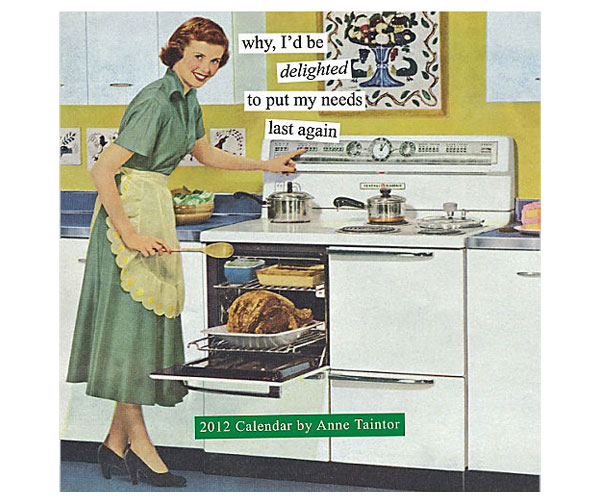 For the over-worked mom: with 12 months of laugh-out-loud takes on domestic bliss, these sharp-tongued women will keep her in stitches all year long. Assuming she can get out of the kitchen, of course.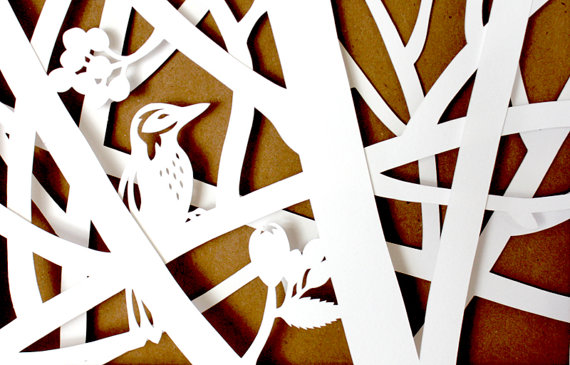 For the delicate flower: this papercut wall calendar is hand-drawn and hand-cut with images of a bird amidst branches in 3 separate layers with 4 months to each layer. It's delicate and feminine and sure to make her smile.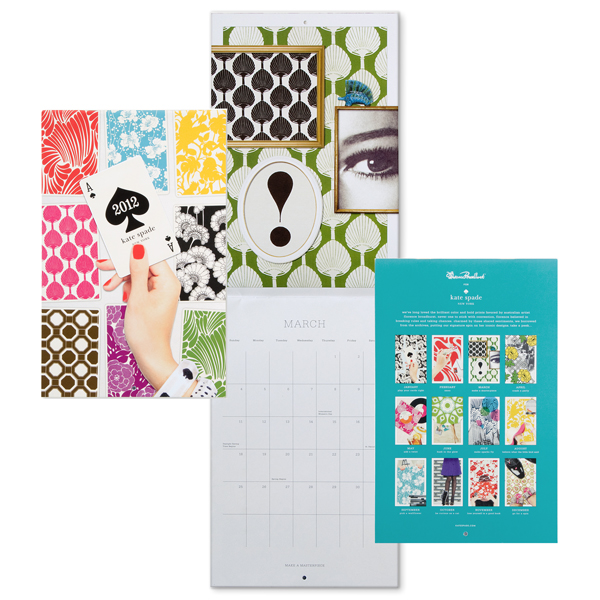 For the playfully sophisticated: with its unique designs and lighthearted sayings, the 2012 Kate Spade wall calendar will add a some kitschy cool to any home or office.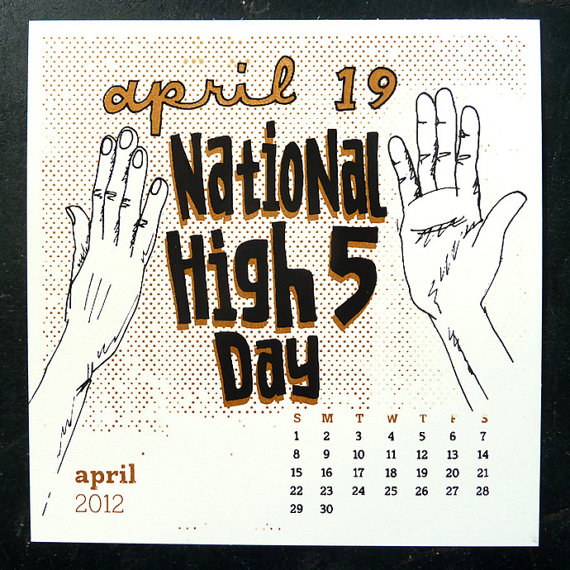 For anyone with an off-the-wall sense of humor: a limited edition run of only 100, the 2012 calendar of silly holidays will give you a wacky reason to celebrate every month. After all, who wouldn't want to celebrate May 4th as No Pants Day?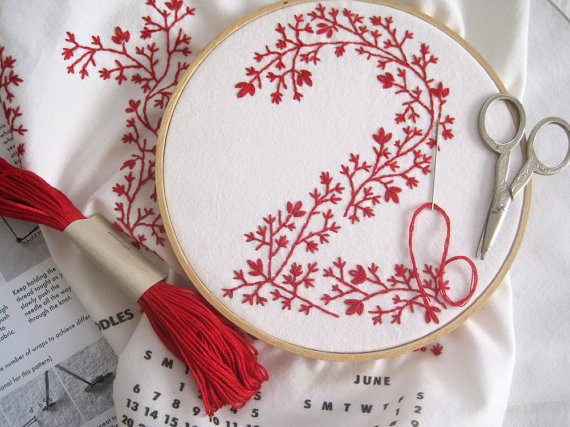 For the DIY'er: combining the traditional craft of embroidery with modern designs, this 2012 DIY Tea Towel Calendar was inspired by traditional Redwork embroidery from 19th century Europe. It's fun for all levels and comes with instructions and all the supplies needed to complete it!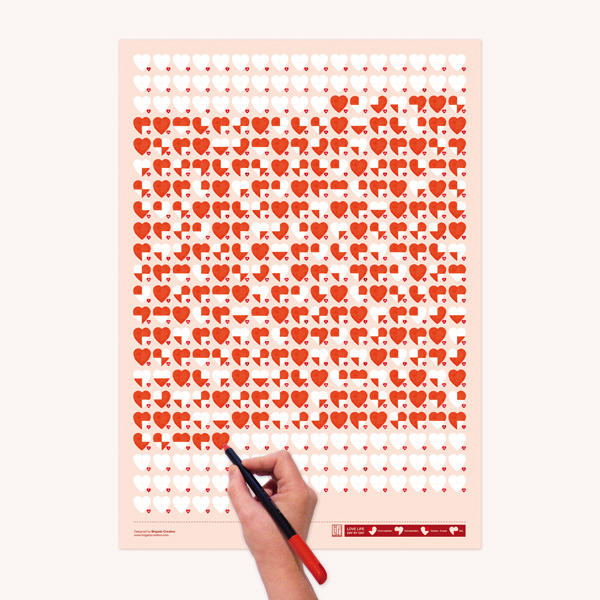 For lovers: the 365-day, Love Life, Day by Day calendar can be started on the day you choose, not just January 1. Each day is represented by a heart divided into 4 parts: time together, conversation, caress-kisses and sex. Each day, a piece of a heart gets filled in according to the 4 parts. The more you paint, the more love you have!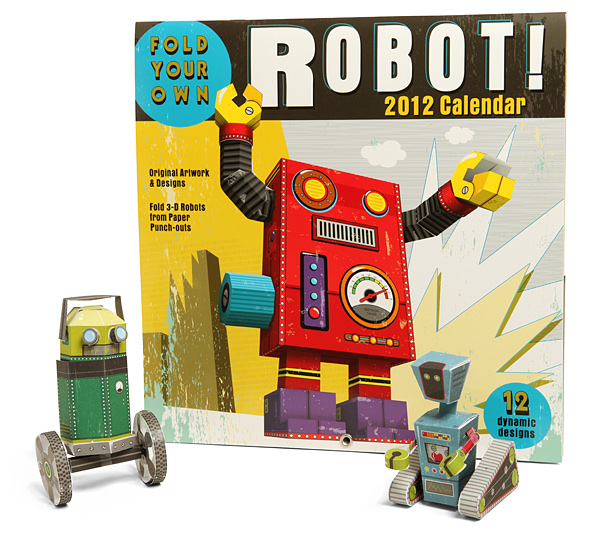 For the kid at heart: count down the days of the year and build a detailed 3-D robot each month with this Build-a-Robot 2012 Paper Craft Calendar. It's got a pocket in the back to store pieces while you build and all that's required is a pair of scissors and some glue … and permission from mom.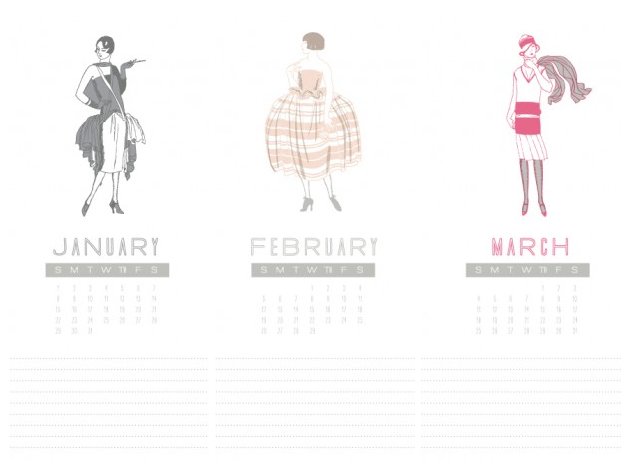 For fashionistas on a budget: filled with lovely vintage fashion illustrations, this printable 2012 calendar from Dingbat Press is not only stylish, but also free! Meaning more money for all those designer threads!
For the brainiac: this yearly calendar was designed with heat-sensitive material to keep historic facts at your fingertips. Simply rub a black box to reveal an interesting fact that happened on that date in history. This one is sure to leave most of us wondering, "How did they do that?"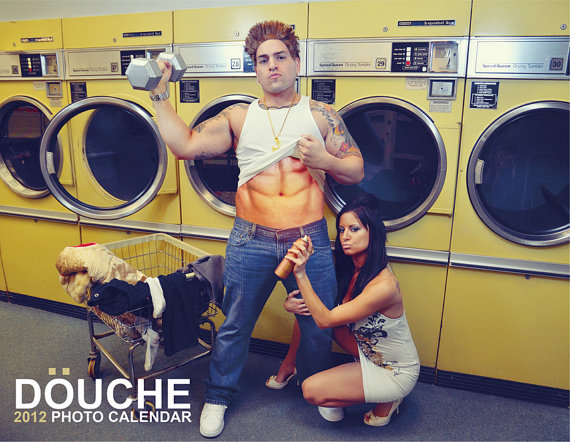 For the cynical & sarcastic: the 2012 DÖUCHE Photo Calendar features some of the most cringe-causing types of guys, one for each month, as portrayed by one funny fellow. Each DÖUCHEY month comes with a back story as well as an aptly named DÖUCHEY holiday.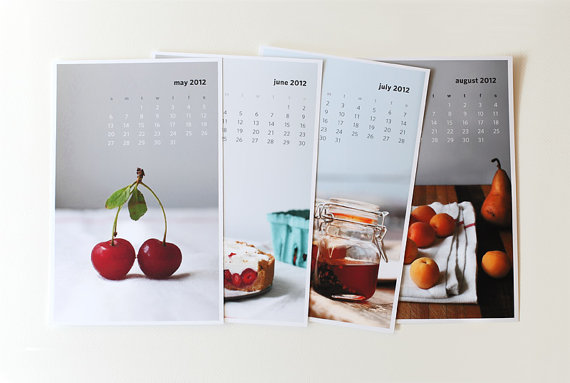 For foodies: with 12 months of delectable food photography, the 2012 Year in Food Calendar is great for the kitchen, a desk or a wall and will provide meal inspiration for the whole year!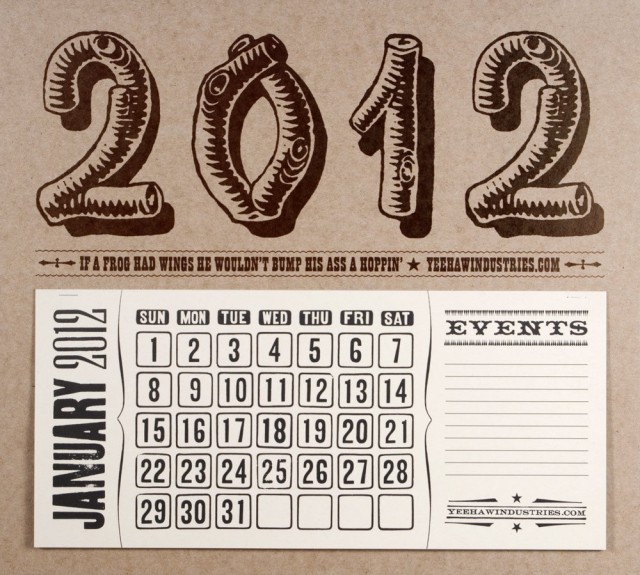 For the outdoorsy: this 2012 rustic antique font poster-calendar is hand-printed letterpress on 100% post-consumer recycled kraft card stock, keeping nature in mind with a nod to the organic. Rest assured, no trees were harmed in the making of this calendar.
For everyone who loves popping bubble wrap: Who doesn't?? The Bubble Calendar comes with a satisfying daily pop. Even bad days will be made better with this poster-sized calendar. Look ahead to 365 days of bubble wrap!