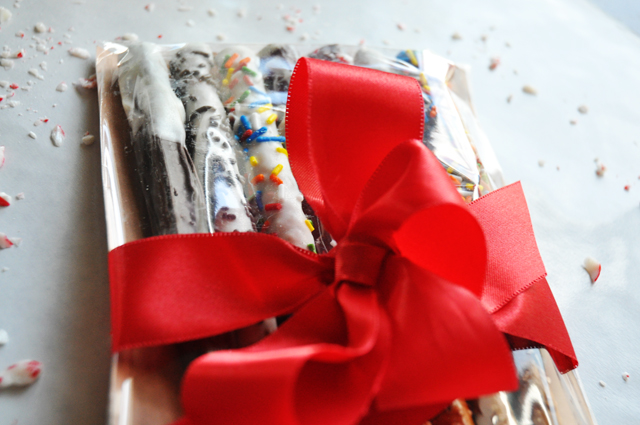 We're down to the wire and you're thinking, "What could I make with a lot of love, a lot of fun, but not a ton of time?" Dipped pretzels! These are sure to blow the tastebuds off of teachers, friends and neighbors. Let me show you how to turn ordinary pretzels into a fun and classy present that you'll love giving. Trust me, they are a huge hit.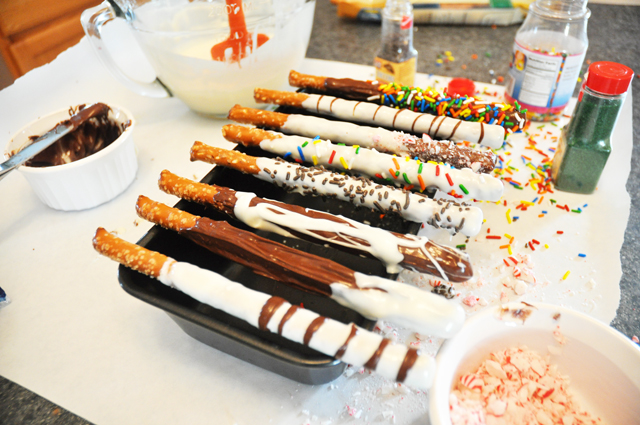 Ingredients:
Pretzels
White Almond Bark
Chocolate Chips
Shortening
Toppings (whatever you have on hand– crushed candy canes, sprinkles, etc)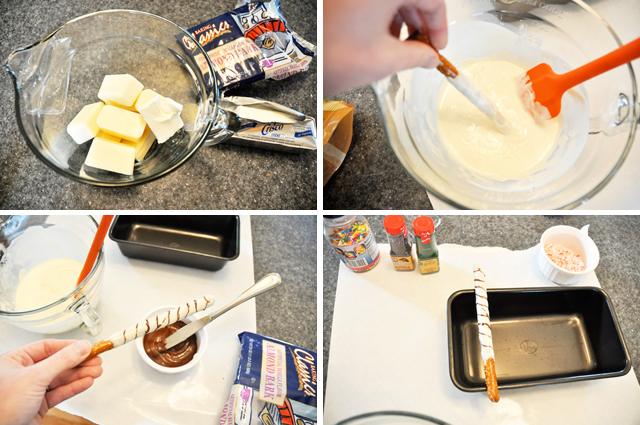 Instructions
1. Combine almond bark and 2 tbsp of shortening in a glass bowl and microwave for 2-3 minutes. Stir. If not all the almond bark is melted, microwave a little more.
2. Melt a handful of chocolate chips in microwave.
3. Dip pretzel into melted almond bark.
4. Have a little fun and decorate with melted chocolate chips or toppings.
5. Place pretzel on top of bread pan.
6. Place in refrigerator to set chocolate completely.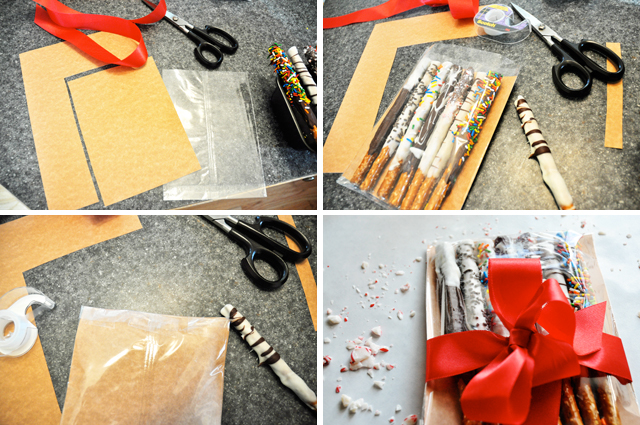 7. Wrap it up! I used a 5.75″ x 7.75″ cello bag and placed sturdy piece of cardstock behind the pretzels. I taped the back of the bag and wrapped it with a bow.
Viola! Such and easy DIY gift and one that your friends will think is super tasty!