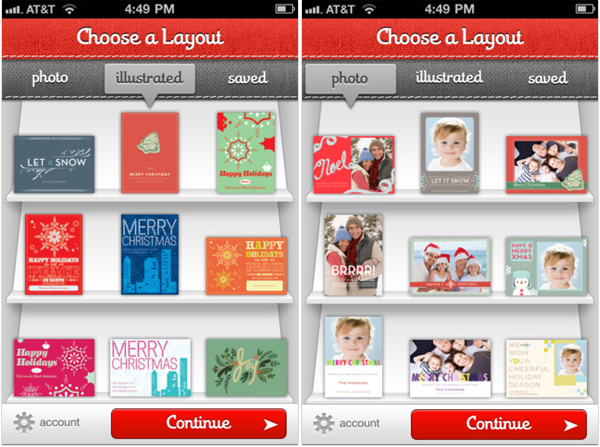 Crunched for time? Who isn't this time of year? It's that very hustle and bustle that makes receiving a personalized card that much more special when you do. But when to do it?
Here's how to be a superstar and make time for it all. From the the makers of other favorite apps like PopBooth and Postagram is the brand new, Sincerely Ink.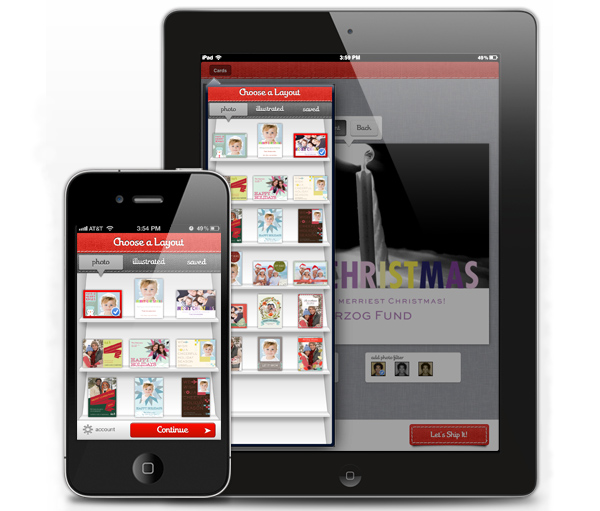 With Sincerely Ink you can send holiday cards from the comfort of your iPhone, Android or iPad. There are over 30 designs with choices for Christmas, Hanukkah, Holiday or New Years. You can even add your own photo and send different designs to different people—the snarky one to your college friends and a sweet one to grandma.
The app has a handy address importer and you can customize the message on the front and back. Each card is printed on a glossy 5×7 postcard and if anything happens to it on the way to your recipient, Sincerely has your back and will send another one for you at no charge.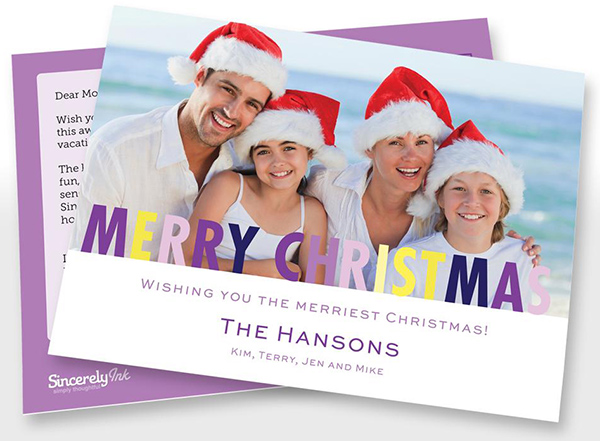 The app is free and you pay as little as $1.69/each including postage. No excuses. You can squeeze this in and actually find time to send holiday cards this year!