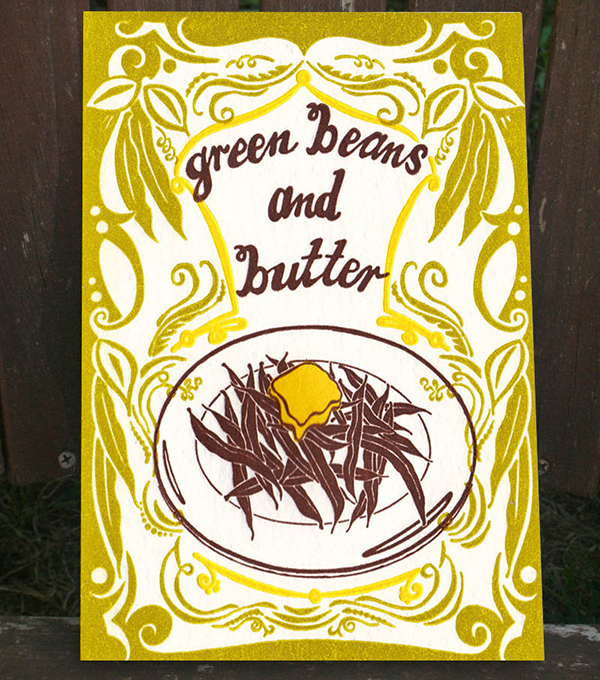 This week, more than any other all year, I find myself thinking about food. You too? Whether you're prepping it or dreaming about it, there is nothing quite like Thanksgiving when it comes to home-cooking and recipes your family has loved for years.
To keep those familiar flavors and feelings around all year long are these prints by Old School Stationers—just waiting to be a hung in a warm kitchen filled with the smells of turkey, casseroles and pie.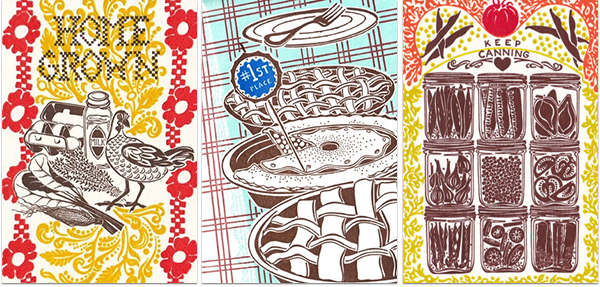 I've been a fan of Brian Reed's letterpress prints and cards since discovering his camping series around this time last year—I gave a couple to my Dad for his birthday.
The prints, block mounted on wood, have a wonderful texture and are beautifully finished. The In the Kitchen series consists of the four prints shown: Home Grown, Keep Canning, First Place Pie and Green Beans & Butter (yum!). If you don't see the print or card you're looking for in their Etsy shop, get in touch with Old School Stationers for the ones you want most!