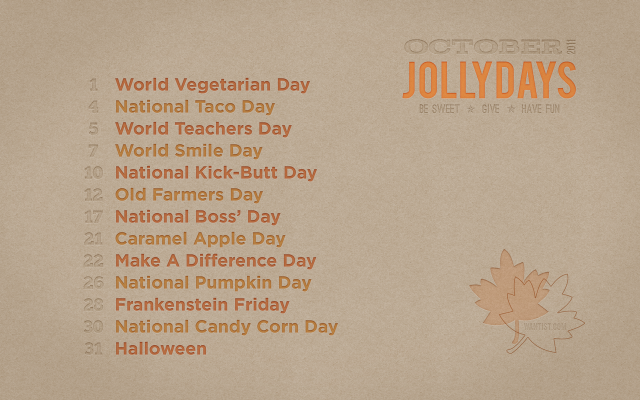 We're back with another Jollydays wallpaper for you!
It's a calendar of sorts, with dates hand-picked for their ability to stir up a bit of jolliness. They're reasons to be extra sweet that day, give a gift, send a card, or make something for someone. They're excuses to have fun. We all love fun, right?
October's got some great ones, like World Teachers Day (today), Frankenstein Friday, and of course, Halloween. And you don't want to miss Boss' Day, oh no. Just find the size that fits your computer, download, and have Happy October Jollydays!
Download