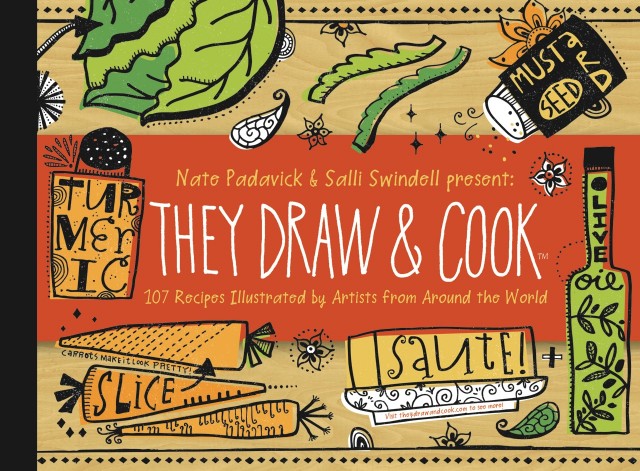 Two years ago brother and sister, Nate and Salli, were on a family vacation.
"Nate was trying to recreate a favorite dish—fettucine with figs in a balsamic butter sauce—while Salli sat at the counter with her watercolors painting the crate of figs." They realized how fun it was to illustrate food, and an idea was born.
Nate and Salli wanted to make a book of drawn recipes.
After collecting illustrations from a few artist friends, there weren't enough recipes for a book so they built a blog. Word got out fast and a year and a half later, They Draw & Cook is the largest collection of illustrated recipes anywhere, from artists all over the world.
As you can see, they were able to make that book after all. They Draw & Cook, the book, comes out two weeks from today, but you can order it now at the special pre-sale price of $12. A wonderful gift for creative cooks of all kinds and just in time for the feasts of fall.
I've picked some favorites from the book below. Each illustration links to the original so you can go see it bigger and discover similar recipes.
I'm torn between Mom Mom's Peach Cake and the Garlic Mashed Potatoes—which to try first?!