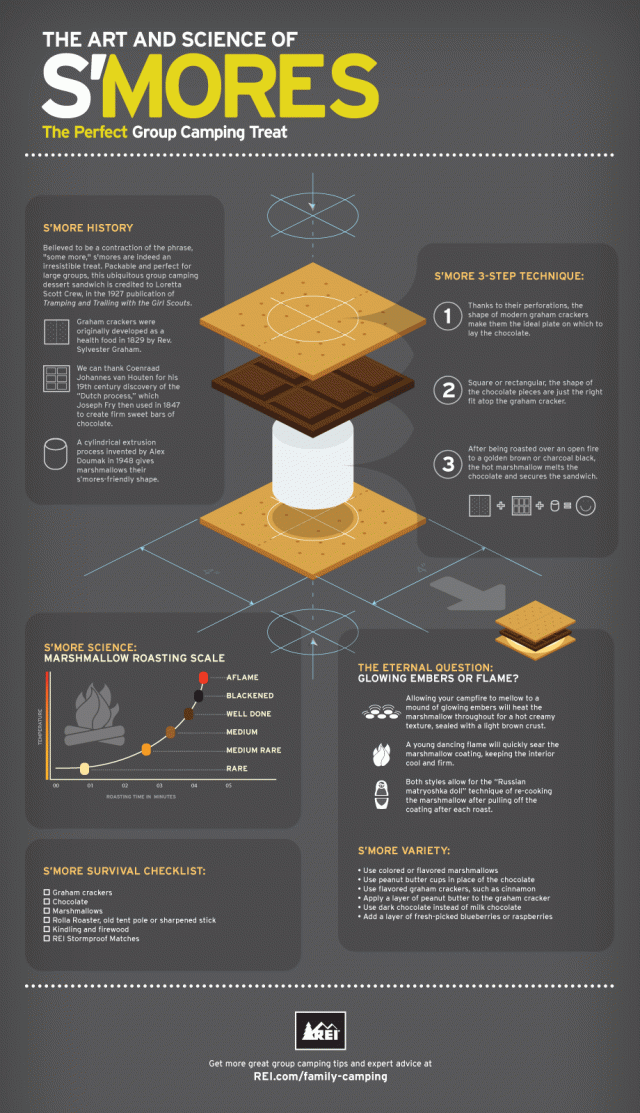 It's National S'mores Day and we'd like to know, how do you take your marshmallow?
On the scale from rare to aflame, do you prefer yours barely browned and bouncy or blackened and oozy?
REI got me wondering about this and more with The Art and Science of S'mores. Did you know graham crackers were named after one Rev. Sylvester Graham? Yeah me neither.