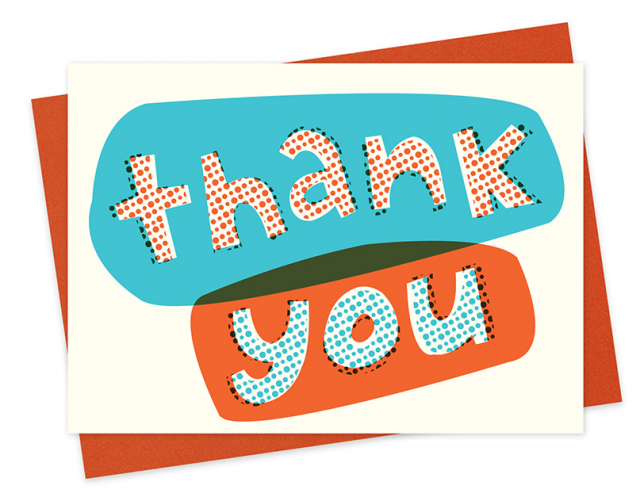 Growing up, my mother encouraged me to always be grateful for every opportunity, good gesture, or bit of service that came my way – and to express it in words and writing. To this day, I'm still a strong believer in the hand-written "Thank You" card. Of course, my love of stationery and pretty paper doesn't hurt either. But really, with beautiful cards like these, there's no excuse not to!
First, the card up top: cute retro dots and a fabulous color scheme from Night Owl Paper Goods. What's not to like?
Perfection in letterpress! This is my favorite card ever created. Ever. Available in a set of 6 from Elum.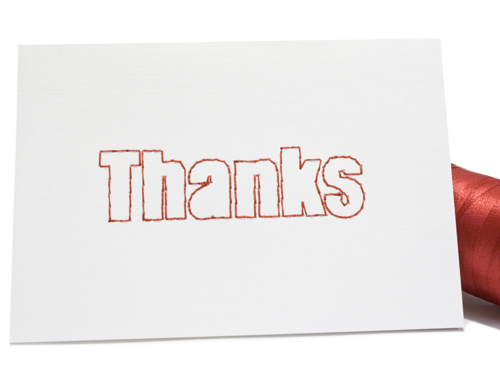 Stitched Cards, people! Stitched! Pick your favorite color and say "thank you"!
I am definitely feelin' this card: big bold bubbles of color? Don't mind if I do! Available from Smock.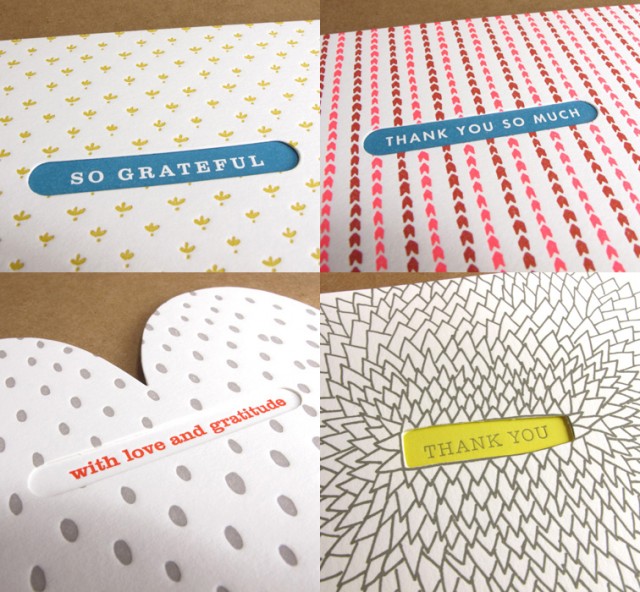 Alright, alright, alright. I know I am totally cheating. But, I love every card Egg Press makes, so it was hard to choose just one. I hope you understand.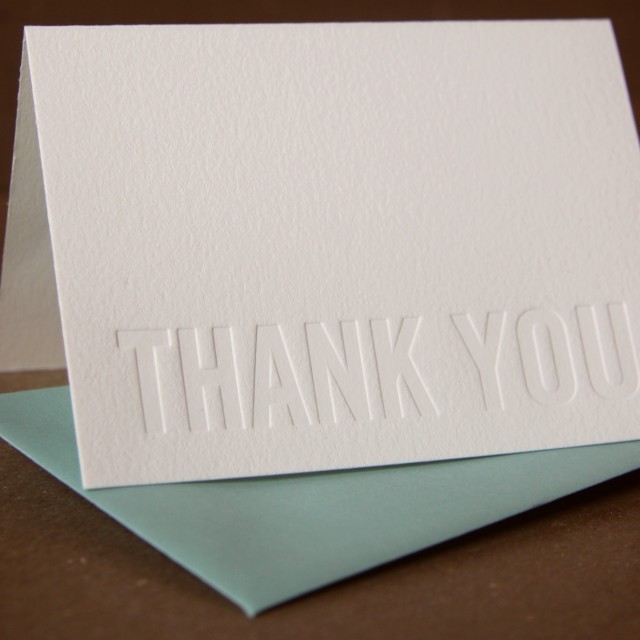 Perfectly minimal, these "Modern Block" cards from Ruby Press are a go-to favorite of mine. Available in loads of colors and even an inkless impression (the most minimal of them all).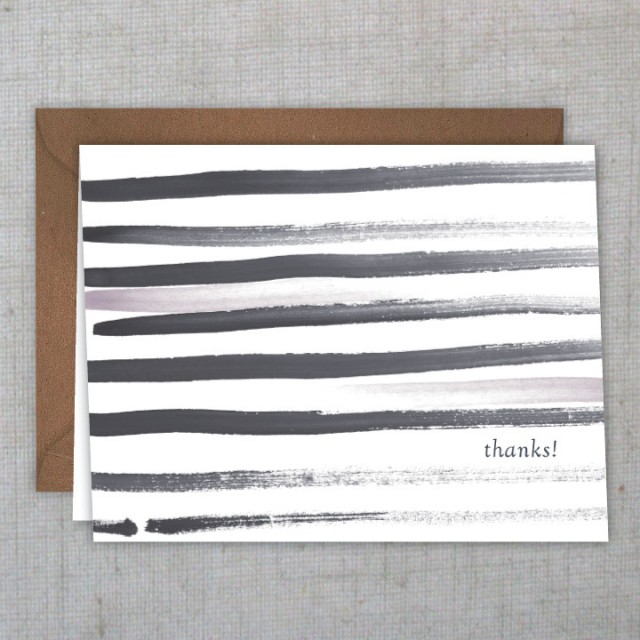 A touch of painterly goodness is perfect for any and all expressions of gratitude, I say. Any and all. Available from Mulberry & Moss.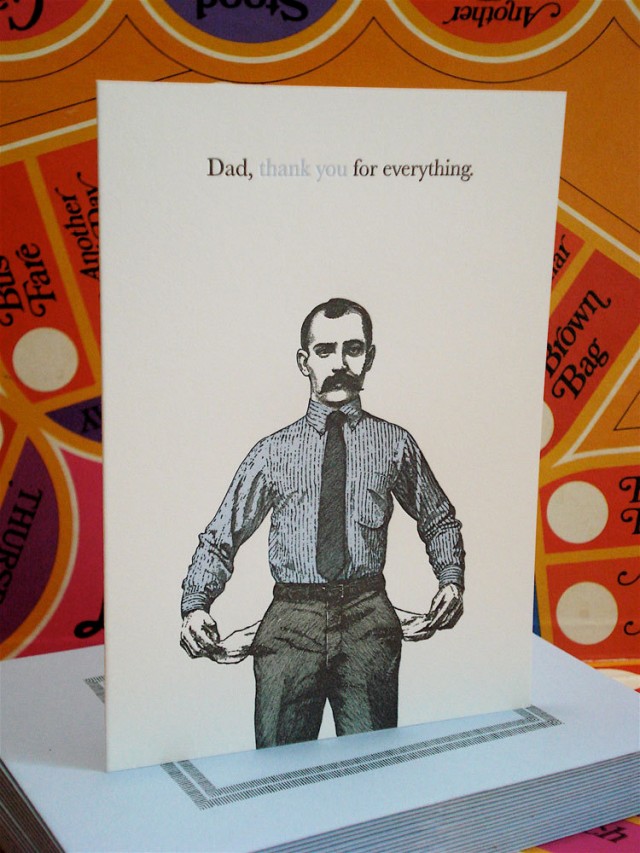 And finally, Father's Day is coming up, so I had to include this humorous little number from Oddball Press. Go tell your dads you love 'em.
That's it, folks! Thanks again for having me. And, should you find yourself wandering around on the Internet, come say "hello". Happy thanking!
* And then move there and live off the "land". What can I say? I love cheese.