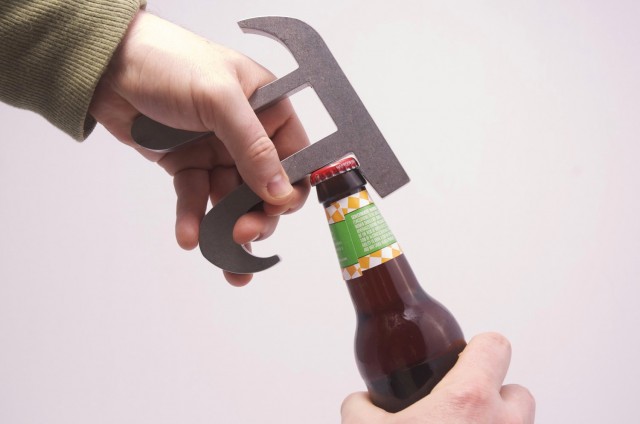 Brian Johnson is a clever one. He designs a mix of art, furniture and home accessories for theUncommonGreen, a design house he founded based out of Boston. Brian also appears to have a special place in his heart for pi.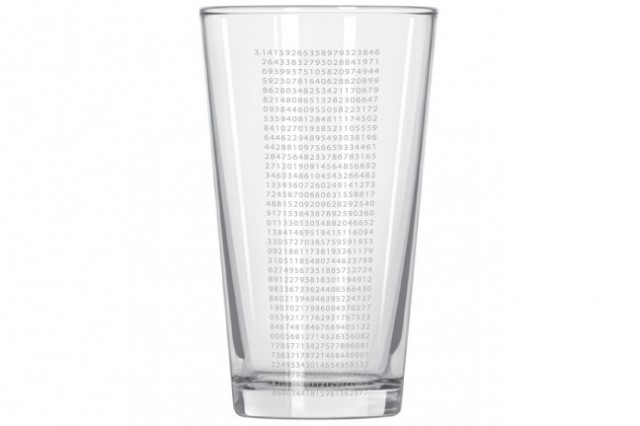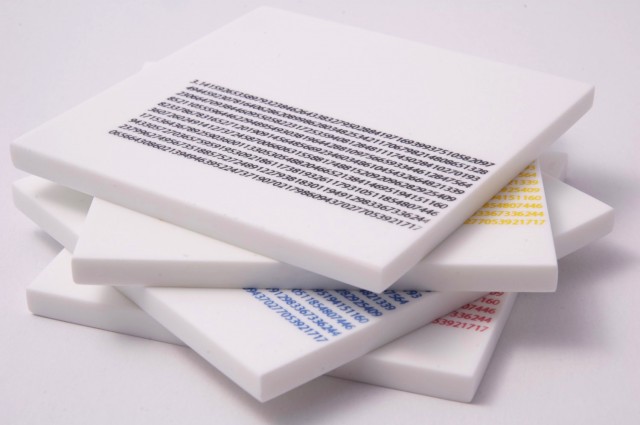 While I'm partial to the one with an e on the end, I certainly understand the allure of trying to recite 3.14159265358979323… after a couple pints and would stand a chance with one of these etched pi glasses in my hand.
Wield a a hefty steel pop of the cap with the pi bottle opener and watch things go from math-nerdy to print-geeky with these CMYK pi coasters.
Snag a pi gift for your pi girl or pi guy from theUncommonGreen's Etsy shop and have a Happy Pi Day!