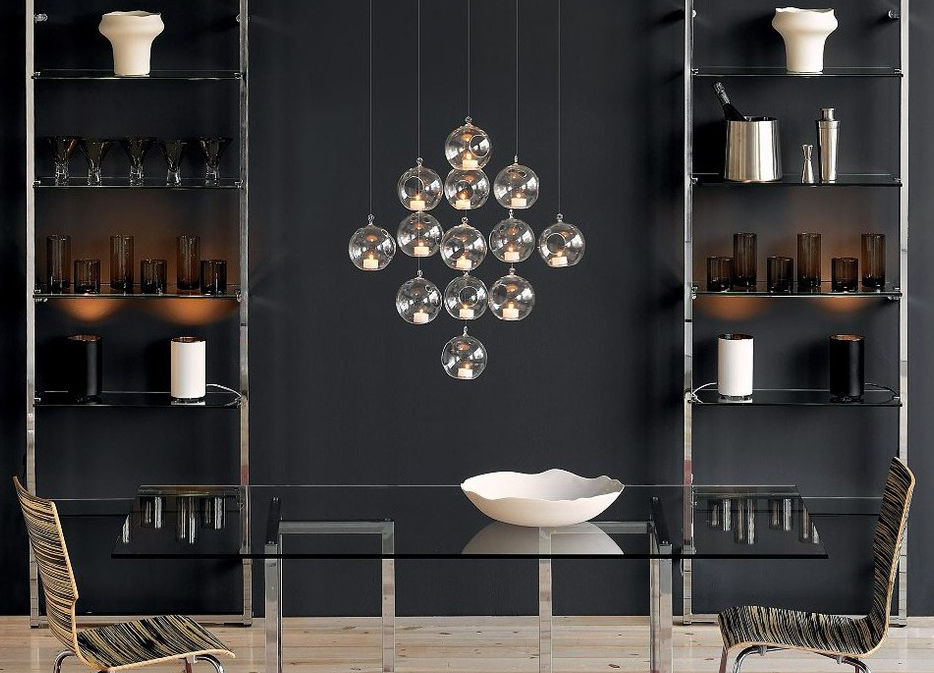 There's a lot to look at. We get it. To help you out we're calling attention to a gift you may have missed, or one we think you shouldn't. This is the Something for Someone Spotlight.
There's something wonderful about candlelight—be it relaxing, romantic, or festive, a flame's gentle flicker can warm up any space. Put that flame in a handblown glass sphere to hang wherever you'd like, and you've got yourself a great little gift idea.
This set of six Whirly Candleholders can be hung in any configuration to suspend a lit tealight or votive over any corner of the room. Creates an inviting party decor or enjoy a sweet retreat all to yourself.
Read more about it • $29 at CB2