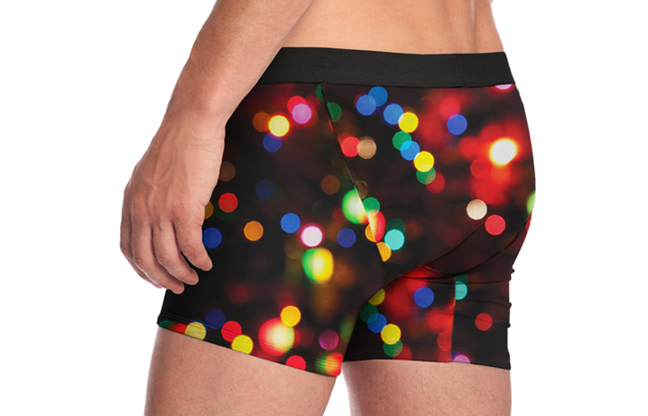 There's a lot to look at. We get it. To help you out we're calling attention to a gift you may have missed, or one we think you shouldn't. This is the Something for Someone Spotlight.
It's that time of year when holiday cheer finds its way onto all kinds of a products. This is one of our favorites. From the good people at PACT come these festive Night Light Boxer Briefs— part of their Winter Lights Collection. And don't feel left out ladies, there's several styles for you too.
As is always the case with PACT products, they're sustainably produced and each pair serves a cause. These support the Lighting Hope for Haiti program. So this holiday give thanks, give back, and get down with your Night Lights on with a little help from PACT.